Henner Schlaefke of German hoops blog Gruebelei.de joins Freaknick to talk about the Dirk-less Germans. Topics covered: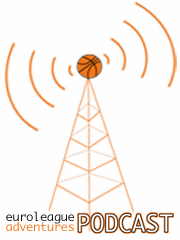 -Who needs to step up with Dirk and Chris Kaman out? If Dirk returns next summer will it damage any chemistry they might create in Turkey?
-Henner writes the book on FIBA's most impressive stable of young forwards: Tibor Pleiss, Tim Ohlbrecht, Elias Harris and Robin Benzing. Which one has the brightest NBA future?
-Is there extra pressure on Jan Jagla just because he's a 7-footer with blonde hair?
-Who'll be Germany's starting five?
-Will Germany ever get back to the level of play that saw them medal in the 2002 Worlds and the 2005 Eurobasket?
Plus find out why Henner thinks Germany will lose if faced with a last second shot and why the German domestic league is closing in on Spain, Greece and Italy.
Remember you can subscribe on iTunes for FREE or check out the rest of the podcasts right here.