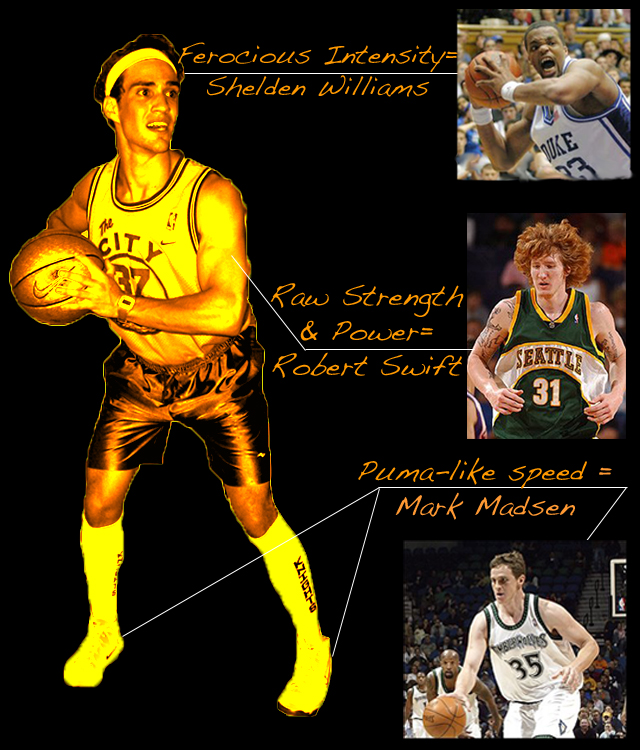 Nickname: Freaknick
Height: 6'2″ (1.83 m)
Weight: 186 lbs. (84.4 kg)
Hometown: Atlanta, Georgia (USA)
Contact: [email protected]
Whereas Slam arrived ready to shoot his way to stardom, Freaknick was born with his gameface on looking to crash the boards.  He refused to walk upright and spent his first years diving on the ground for loose balls, and to counteract the chronic floor burns he decided to have knee-high socks surgically attached to his legs at age 4.  Despite relentless cruelty and insults from his peers, he continued to carry a clipboard and a Sharpie everywhere he went and demanded a huddle around him every time he spoke.  There is no doubt that Freaknick has the knowledge and ability to succeed at the next level, but scouts worry that his propensity to babble may translate to run-on sentences in the blogosphere.  He could benefit greatly from an occasional deep breath and needs to keep it simple as he has displayed a tendency to emphasize the wrong syllables of Spanish and Italian names.  All in all, he is still one of the more intriguing prospects in the Southeastern United States and teaming up with Slam should give them both a chance to hone their skills and develop into an effective tandem down the road.