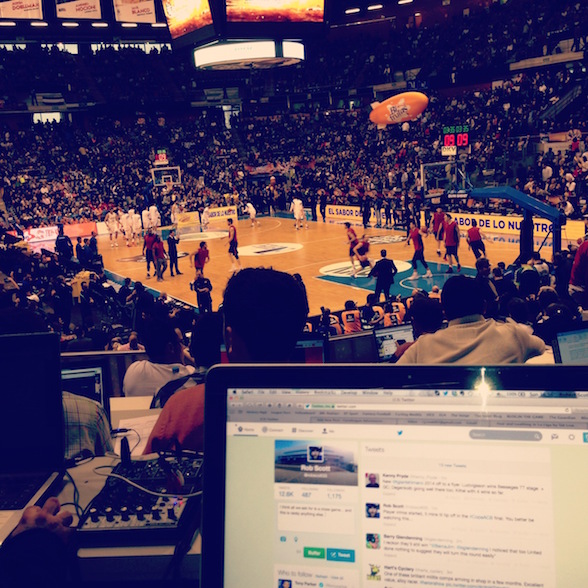 Nickname: The Cat
Height: 1.91m
Weight: 80kg
Hometown: Manchester, northern England
Twitter: @robscott33
Growing up in a city known all over the world for its football team, Rob didn't find basketball, it found him. Renowned among friends for his disinclination to get out of bed in the morning, he stumbled across the hoops universe by watching Channel 4's Saturday morning NBA show. He was too lazy to get out of bed or change the channel, and the rest is history. His introduction to all things continental came a few years later via the London Towers' Euroleague campaign, so it's little wonder everything since then has seemed awesome by comparison - even going to Charleroi. A fan of shoot-first Spanish point guards, tri-tri-triples and spelling it 'centre', Rob hopes to make up for his home country's crimes against basketball commentating by bringing you a deeper look into Euro hoops and only tweeting about cycling occasionally.