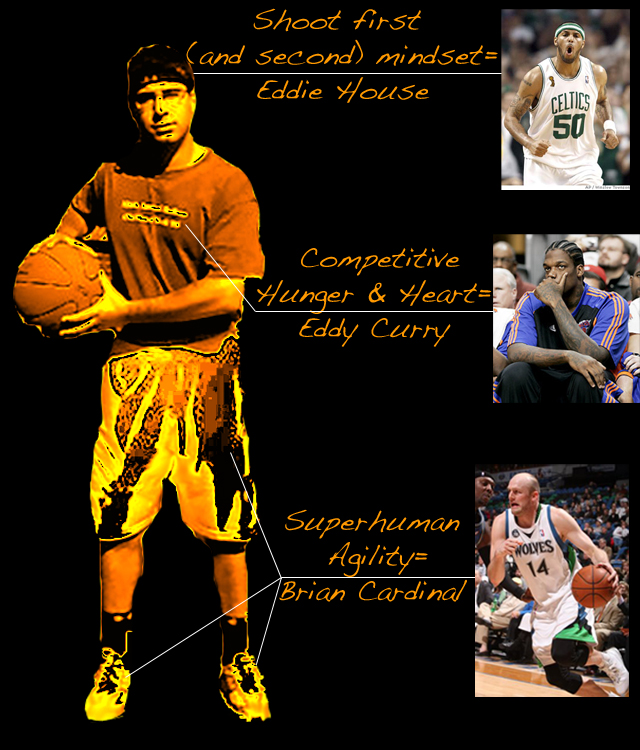 Nickname: Slam
Height: 5'7″ (1.52 m)
Weight: 157 lbs. (71.2 kg)
Hometown: Madison, New Hampshire (USA)
Contact: [email protected]
New Hampshire legend has it that Slam was born into this world with his hands up and his feet set, ready to shoot.  Only seconds old, Slam looked at his parents and shouted his first words with urgency: "Pass me the rock!"  Slam was born two months premature with a twin brother, and he explains this phenomenon very matter of factly: "The shot clock was running down and there was no time to waste."   And about his twin? "I needed somebody to set me a pick so I could get a shot off."  Since then, he has used his killer instinct to critique every pass, shot, steal or block that comes his way.  He speaks with conviction and writes with such fervor that he frequently forgets to punctuate.  He sometimes uses his distinct, high-pitched laughter to mask the mispronunciations of difficult Eastern European names.  Players like Novica Velickovic and Sarunas Jasikevicius can sometimes be his tongue's nemesis, but he has shown the type of work ethic necessary to overcome long strings of consonants.