By: Freaknick
So here's the deal: I wrote this piece a few days ago when it still had a shred of timeliness, but due to the circumstances I haven't been able to post it until this very moment. You see, I'm on a boat in the Caribbean and quit without internet access. Tragic, I know. Anyways, since I wrote her I might as well post her, right? Right.
Colorful wrapping paper has fallen victim to anxious hands; their remains now lie in the waste basket. Fragrant pine needles have been hastily swept onto the porch and into the cold. Ovens have cooled as pie dishes lie in the sink and foil-clad turkey breasts wait in the fridge, destined for the eventual stew or sandwich. Radio stations resume their usual activity, candles are blown out, and strings of lights are once again wound tightly and tossed into hibernation. Alas, Christmas is on its way out. A few Euroleaguers, however, came away with gifts aplenty. As we all know, nobody ever really reads the greeting cards taped to presents and as a result, they're often cast aside. Euroleague Adventures dug through the trash and found a few of the notes addressed to some folks you might know. We have re-published their contents below…
To: Mirza Teletovic
From: Tiago Splitter
The Gift: Mirror and a measuring tape
Hey buddy,
The damnedest thing happened yesterday: I called the league offices and it turns out you are allowed to come inside the three-point line during games. I know, I was just as shocked. Well anyways, I thought these gifts might help you remember that you're big. Like, adolescent giraffe big. I could really use some help down here. I'm not sayin', I'm just sayin'.
Your desperate postmate,
Tiago
To: New Zalgiris Coach Ramunas Butautas
From: Jordi Bertomeu
The Gift: A Snuggie
My dear friend Ramunas,
Welcome back to the Euroleague family! We're thrilled to hear that you've rejoined our coaching fraternity and of course wish you nothing but fortune and success. Unfortunately, it appears as though your stay with us will be short lived. Looks like you'll be watching the Top 16 from the comfort of your own home, so here's a little something to keep you warm on the couch.
Maybe next year,
Jordi Bertomeu
To: Matt Walsh
From: Sani Becirovic
The Gift: The Children's Book Series on Sharing, including: Sharing is Fun, Sam's Cookie, I'll Never Share you Blackboard Bear, Two Can Share Too, My Little Foster Sister, The Boy Who Wouldn't Share, and who could forget, Two Bunnykins out to Tea

Dear Matt,
I know we've stumbled upon our fair share of cultural hurdles. I say Slovenia; you say America; I say hair gel, you say afro; I say, "Pass! I'm open," you say, "Over my dead body." Even though a palpable tension hangs over the entire city of Ljubjana whenever we share a basketball court, I think we can make this thing work. I've used the holidays to catch up on some reading and I found these particularly enthralling. Have a gander.
Your newfound companion,
Sani Becirovic
P.S. – Don't get me wrong; I still think your hair is super awesome.
To: Regal FC Barcelona
From: The rest of the Euroleague
The Gift: A rubix cube
Dear Juan Carlos and Company,
Just thought you guys might like a challenge.
Love,
The 23 teams that live in your shadow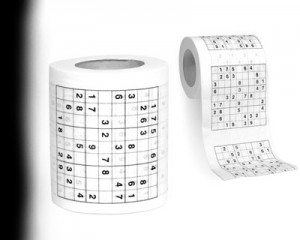 To: EWE Baskets Oldenburg
From: Slam and Freaknick
The Gift: Sudoku Toilet paper
Guys,
With the season on the horizon, we couldn't wait to see how your fast-paced, Americanized style would fare in the Euroleague. Most doubted its merit, but we remained confident that you could thrive. They were right, we were dreadfully wrong. More ugly than it ever was uptempo, each game took bad plays and poor shot selection to new lows. At least now you'll have something to keep your entertained while you take your final two Euroleague craps.
Utterly unappetized,
Slam and Freaknick