By: Slam
Every great team is always looking for the missing piece to a hopeful championship team.  Real Madrid went out on a limb last week and decided their missing piece was Marko Jaric.  Jaric comes over from the Memphis Grizzlies where he was getting very limited playing time this season. His European track record is impressive though with a Euroleague title and a Euroleague first team selection playing for Kinder Bologna and you guessed it, he was coached by Ettore Messina.  Jaric has won Championships in the Euroleague and Italy with Messina, meaning the chemistry with his system is already there.  In his first game for Madrid Jaric led the team in minutes when he played 41, putting in 12 points, 8 rebounds, and 5 assists for a 21 ranking.  These are great all-around stats, but it was all for a 2 point loss to Estudiantes in the ACB League.  Let's look at how he will effect Real Madrid as the season goes on:
1. What position will Marko Jaric play?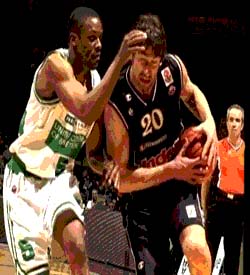 Jaric started with Pablo Prigioni and Lou Bullock in the backcourt, but didn't effect either ones playing time as all 3 got big minutes.  With Sergio Llull out Jaric took some of his minutes and Ramantas Kaukenas and Sergi Vidal both played some of their lowest totals of the season.  Jaric has been a lead guard for most of his career but with the veteran Prigioni and the emerging Llull both playing very well at the point this season, I think his role will be more of a small/point forward.  He'll play alongside the point guards but will be used off the ball where he can use his playmaking ability to score and find cutting players.  His versatility and experience will be his biggest asset to Madrid because he can play 3 different positions and has been a winner in this league.  Vidal looks like the player who will have his playing time cut short the most with Marko around.  Jaric will not be getting 41 minutes everygame though so he will need to learn to play within a team that has a lot of players in its rotation.
2. Does he affect Madrid's chemistry too much?
Madrid cruised to an 11-0 start in the ACB League and a 5-1 start in the Euroleague, making their championship aspirations look possible.  After that Madrid has gone 1-5 in their last 6 games, with 4 straight losses in ACB play.  This means that even though all of Madrid's parts seemed to blend together nicely, their actually was a problem.  Jaric will take away minutes from players like Vidal, Kaukenas, Travis Hansen, and inevitably others, but its cause in most cases he's probably better than them overall.  He will in the end make Madrid a more fluid team because he can play all over the court and do so many different things.  If he's out there with Llull or Prigioni he can be a scorer, if he has to play point he can be a distributer like he's been his whole career, if Madrid wants to play small he is a more than capable rebounder (8 in his 1st game).  Initially Jaric may mess up the rotation Madrid had, but as the season wears-on and more teams make moves, Jaric will be an invaluable player.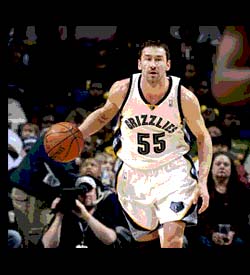 3. Is this the player that pushes Real Madrid to greater heights?
I'm not proclaiming Marko Jaric to be a savior but he has NBA and Euroleague Championship experience, in his 1st game back he already proved he can still play the European game, and he's only going to get better.  Madrid was in a slump and getting a player of his caliber is a great pick-me-up.  Once Madrid is running on full strength with Felipe Reyes, Llull, and Hansen back in the lineup then we will see the true implications of how Jaric will fit in.  Madrid has many guards and big men, but few true slashers or small forwards.  Jaric will need to embrace his role as the teams flex player who can fit into any role, then he will flourish.  For me money a crunch time lineup of Llull-Bullock-Jaric-Reyes-Lavrinovic will be as dangerous as any in Europe.