By: Freaknick
Over the next four days, Slam will be laying down the previews for each group and I'll be nipping at his heels with the top 3 stories that might emerge from each group.
Here we go.  Page one, chapter one…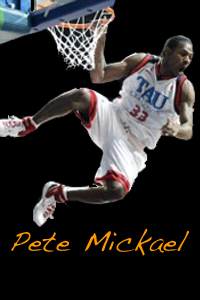 1. Can Pete Mickael fill the void left by Ersan Ilyasova's departure? To say Ilyasova was inconsistent is to say World War II was a mere skirmish.  His weekly rankings during the top 16 went a little something like this: 4, 7, 39, 3, 8, 22.  So it's not the Red and Blue will be missing a rock.  Whereas Ilyasova can bust open every third week or so, Pete Mickael's game is a persistent display of strength and force with a side of outside shooting if he feels like it.  Barcelona has enough guys who can fill it up (Navarro, Vazquez, Lakovic), so Mickael's toughness and consistency should both be welcome assets.  Barcelona shouldn't have any problems getting out of this round and the next, but only a Euroleague championship will satiate their hunger this time around.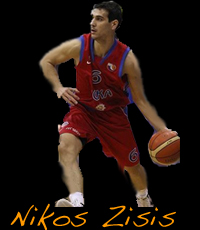 2. Will Montepaschi have the guards to compete? In the blink of an eye, Siena's strength morphed into an area of glaring need.  With respects to JC Navarro, Terrell McIntyre was the Euroleague's best guard in 2009.  He averaged  13 in the regular season, then 20 in the Top 16 and an eye-popping 25 in the Playoffs.  If that weren't enough, they'll also be without feared shooter Rimantas Kaukenas.  But all hope is not lost; they re-signed stellar big man Ksistof Lavrinovic and the wildly energetic Shaun Stonerook who can guard all 3 frontcourt positions.  Add that to the long, strong Benjamin Eze and you'll have a chance to win every time out.  But who's going to score from the perimeter?  Morris Finley? Not likely.  Henry Domercant?  Perhaps, but he faded down the stretch.  The brunt of the load may fall into the lap of recently acquired Nikos Zisis, who has never had to be the offensive catalyst.  Look for that to change this season.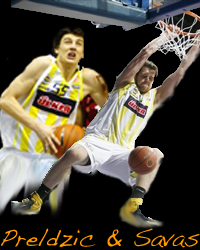 3. Is this the year Fenerbahce Ulker grows up? If you have epilepsy, we kindly request that you close your eyes. Fenerbahce's season was a season punctuated by flashes of brilliance that yielded sporadic results.  Oguz Savas (pictured dunking on the sliding panel on top of this very site) was the week 10 MVP and then disappointed for many of the games to follow with spotty playing time and even spottier production.  But this year will be different! Right? With veteran Mirsad Turkcan and Gordan Giricek back to stabilize things, Savas and recent Suns draft pick Emir Preldzic should feel comfortable enough to play their games without trying to do too much.  But that's what we said last year…
And Group A lived happily ever after.