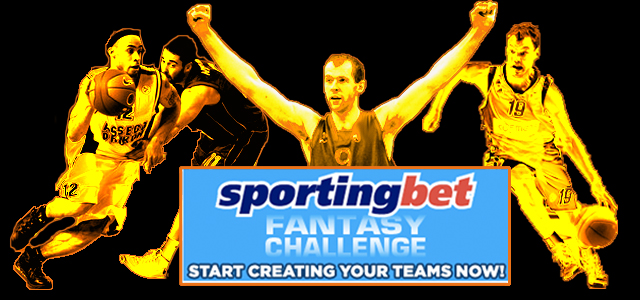 THE GAME: Euroleague Fantasy Challenge presented by Sporting Bet.
OUR CHALLENGE: Creating the largest private league in the whole damn thing: 1,000 members.
HOW YOU JOIN: Go here to register, or click on the image above..  Once registered, Click on "Create Team." Pick your ten players (2 Point Guards, 4 Shooting Guard/Small Forwards, 4 Power Forward/Centers).  Afraid of commitment?  That's fine; you can make unlimited player swaps until the first full week of games on October 21.  Click "Confirm" and then go up to the top where you'll find "Private Leagues." Click on "Join Private League" and then find…
League Name: Euroleague Adventures
Password: euroleague
And there you go.
So Facebook your friends to Twitter their followers to MySpace their Google.  Or whatever course of action you feel is most appropriate.  However you do it, just get it done. 1,000.