By: Freaknick
There's smooth strength.  Then there's brute force.  There's crafty quickness.  Then there's a powerful pivot.  There's a magnanimous passing touch.  Then there's a miraculous finishing touch.  There's  unquestioned greatness.  Then there's surefire stardom.
There's Nikola Vujcic. Then there's Nikola Pekovic.
Vujcic is the 31-year-old Croatian center that redefined what it means to be an all-around big man by notching the first two triple doubles in Euroleague history (11 points, 12 rebounds, 11 assists in 2005; 27, 10, and 10 in 2006).  After earning All-Euroleague honors and winning two titles with Maccabi, he signed a two-year deal with Olympiacos of Piraeus, Greece where he led his team to a memorable Final Four last year.
The team that eliminated Olympiacos from the Final Four and ended up winning the crown was Panathinaikos of Athens. Their star center?  You guessed it: Pekovic. Only a couple of months after his 23rd birthday, The Montenegrin Monstrosity scored 20 points in 20 minutes against the Greek rivals to land them in the final game against CSKA Moscow.  He only scored six in this contest, but his team won and the damage was done: Nikola Pekovic was named to his first All-Euroleague team.  Somehow, I have a feeling it won't be his last.  Just ask that Vujcic guy.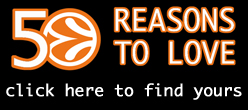 Related posts: