By:Freaknick
…Olympiacos got the easiest draw.  I'll listen to arguments for this group's depth, but Olympiacos is basically an exclamation point among question marks.  I'm getting ahead of myself.  So tuck yourself in and turn on the overhead lamp.  Freaknick's about to read you a story or three…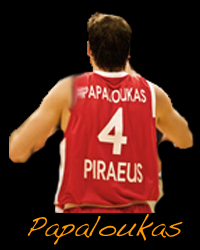 1.  Will this group prepare Olympiacos for elite competition? The four teams with the best regular season record last season: Barcelona, Unicaja, Montepaschi Siena, Tau Ceramica.  Only one of those—Barca—ended up making it to Berlin.  Coincidence?  Perhaps.  But where there's smoke there's fire, and Olympiacos may smoke the competition on a weekly basis.  But BE WARNED: history shows that this may NOT  be the best way to stoke a fire that will burn long into the season.  The saving grace may be the tough competition in the Greek league, and vets like Papaloukas and Vujcic have never been the types to settle for cruise control.  What we have here is an irony unbefitting the times: Olympiacos must keep their foot on the gas if they want to have enough fuel for the postseason.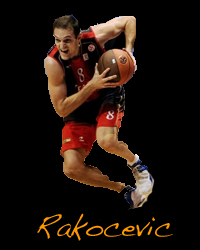 2.  Which team will be better than anyone expected? Now I know there are those of you out there who will pick Lietuvos Rytas or Efes Pilsen for the shock value and the off chance that you can look back in a year and say "I so called that."  Meanwhile, we realists are busy trying to figure out which three teams will join Olympiacos in the field of 16.  At this point, the "other 5″ seem to be running about even, and past returns really can't be of any use when staring into the crystal ball. Unicaja lost starters Marcus Haislip and Carlos Cabezas while Partizan lost Rising Star Novica Velickovic and team leader Milenko Tepic. Efes Pilsen had the worst Euroleague showing of the bunch but made the biggest splash by signing the league's leading scorer, Igor Rakocevic.  The wild card here may be Eurocup champ Lietuvos Rytas, who play as if they have nothing to lose, and last year they rarely did, winning not only the Eurocup, but also the Lithuanian League, the Lithuanian Cup, the Baltic League, and the BBL Presidents Cup.  I'll call it the Royal Flush.  And I'll say they have as good a shot as any to lay claim to that second spot.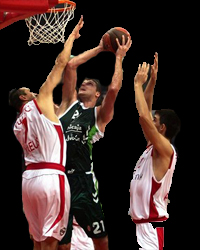 3.  Who will cough up the cash to sign a difference maker? If I've done nothing else well over these previous 397 words, I hope I've made it abundantly clear that this group is wide open.  And if I were a betting man, I would wager that these five teams have had a look at the draw, and all five teams have had similar reactions, something along the lines of "Hmmm…not bad."  Hmmm…not bad, indeed.  What would be bad would be for these teams to sit on their hands and staple their wallets instead of paying the extra coin to snag a potential starter.  Do the right thing, Group B.  B brave.