So after last week's picks, here's how we stand on the season (remember, our picks started in Week 2): SLAM: 17-7; FREAKNICK: 17-7. It's a dead tie between the Euroleague Adventures boys, let's see if someone can pull ahead in Week 4.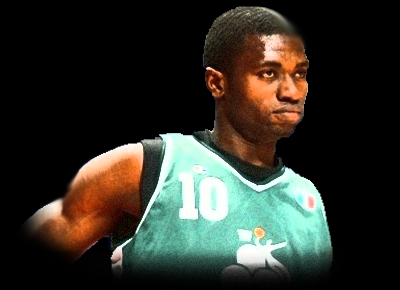 Zalgiris @ Cibona
Slam: The time has finally come and Jamont Gordon says, "GIVE ME A WIN!" Cibona
Freaknick: Martynas Pocius gets back on track and proves he can be wekk in, week out stud. Oh, and Travis Watson's a beast. Zalgiris.
Montepaschi @ FB Ulker
Slam: The boys from Turkey just can't put it together right now and did anyone else see Romain Sato last week? Montepaschi
Freaknick: Fenerbahce-Willie Solomon=better, but Montepaschi-Lavrinovic=Mega Romain Sato, so Fenerbahce<Montepaschi. It's basic math. Montepaschi.
Asvel @ Barcelona
Slam: Yeah the first quarter might be interesting but after that let the fireworks begin. Barcelona
Freaknick: Welcome back, JC. Barcelona.
Unicaja @ Orleans
Slam: Omar Cook and Taquan Dean are playing like basketball identical twins tight now, and you just can't beat chemistry like that. Unicaja
Freaknick: Unicaja will win and Shammond Williams will make zero impact. Unicaja.
Caja Laboral @ Maroussi
Slam: Does Caja Laboral have their groove back?  Hopefully Pau Ribas can keep it going with Huertas out. Caja Laboral
Freaknick: Will this be the week Mirza Teletovic looks in the mirror and realizes that he's tall? Caja Laboral. (But the answer is no, it's not.)
Union Olimpija @ CSKA Moscow
Slam: I can't believe it's come to this, but the wheels are falling off in Moscow. Union Olimpija
Freaknick: I still have one wobbly ass wheel on my bandwagon. I ain't on it, but I'll watch it pick up a win or two more before before it rides off into the sunset. CSKA Moscow.
Panathinaikos @ Asseco Prokom
Slam: I wouldn't want to play the Greens after a loss, ever.  Have fun Prokom. Panathinaikos
Freaknick: Um…I agree. Panathinaikos.
Real Madrid @ EWE Baskets
Slam: My god is this Real Madrid offense good and Felipe Reyes isn't even back yet?  I just want to tune in to see how points Real is going to score, my guess: they hit 90 today. Real Madrid
Freaknick: Sergio Llull continues to be worthy of our joint mancrush. Real Madrid.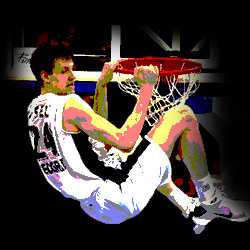 Partizan @ Lietuvos Rytas
Slam: Olympiacos could hold down Bojan Popovic but I don't think Partizan can, but this a matchup of the best youngster point men around in Popovic and Bo McCalebb, enjoy. Rytas
Freaknick: Jan Vesely's time to shine against a slow frontcourt. I see a top 5 boards performance from Jan. Partizan.
Efes Pilsen @ Olympiacos
Slam: Josh Childress and Von Wafer are out, now Pilsen can let Rakocevic loose.  Efes Pilsen
Freaknick: Slam picks against Olympiacos twice in a row…at home. Somebody check him for the Swine. Delusional. Oh, and Linas Kleiza will be the Week MVP. Olympiacos.
Maccabi Electra @ Lottomatica Roma
Slam: Wow Roma is 3-0, but D'Or Fischer lets Ibby Jaaber know that the painted area is his home and he's not allowed, get ready for some swats. Maccabi
Freaknick: Not Roma's ideal match-up. They win with speed, and Maccabi is about as shifty as they come. Maccabi.
BC Khimki @ AJ Milano
Slam: After 2 road games in a row Milano is happy to be back at home, there also happy Alex Acker remembered how to score again. AJ Milano
Freaknick: I'm liking the differences in opinion this week. Khimki gets all it can handle from a feisty Milano bunch, but ultimately they prevail. BC Khimki.