So after last week's picks, here's how we stand on the season (remember, our picks started in Week 2): SLAM: 17-7; FREAKNICK: 17-7. It's a dead tie between the Euroleague Adventures boys, let's see if someone can pull ahead in Week 4.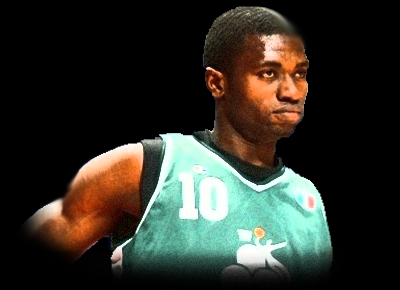 Zalgiris @ Cibona
Slam: The time has finally come and Jamont Gordon says, "GIVE ME A WIN!" Cibona
Freaknick: Martynas Pocius gets back on track and proves he can be wekk in, week out stud. Oh, and Travis Watson's a beast. Zalgiris.
Montepaschi @ FB Ulker
Slam: The boys from Turkey just can't put it together right now and did anyone else see Romain Sato last week? Montepaschi
Freaknick: Fenerbahce-Willie Solomon=better, but Montepaschi-Lavrinovic=Mega Romain Sato, so Fenerbahce<Montepaschi. It's basic math. Montepaschi.
Asvel @ Barcelona
Slam: Yeah the first quarter might be interesting but after that let the fireworks begin. Barcelona
Freaknick: Welcome back, JC. Barcelona.
Unicaja @ Orleans
Slam: Omar Cook and Taquan Dean are playing like basketball identical twins tight now, and you just can't beat chemistry like that. Unicaja
Freaknick: Unicaja will win and Shammond Williams will make zero impact. Unicaja.
Caja Laboral @ Maroussi
Slam: Does Caja Laboral have their groove back?  Hopefully Pau Ribas can keep it going with Huertas out. Caja Laboral
Freaknick: Will this be the week Mirza Teletovic looks in the mirror and realizes Continue Reading…
Read about it, Tweet about it.