By: Nick Gibson / @euro_adventures
Andrei Kirilenko's first photoshoot with CSKA Moscow had a very Javaris Crittenton vs. Gilbert Arenas vibe to it.
Just ask Viktor Khryapa and his uneasy smile: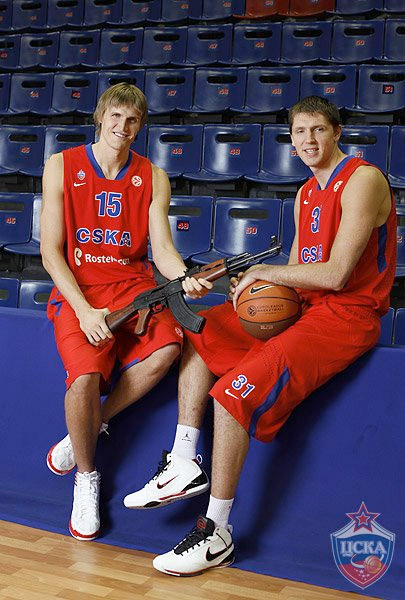 And the camera just kept firing shots, determined to eliminate the stereotype that guns are only for lowlife mobsters and Plaxico Burress. Looks at this one, where Kirilenko plays the role of Dapper Gunman to a T, getting the assist from CSKA President Andrey Vatutin: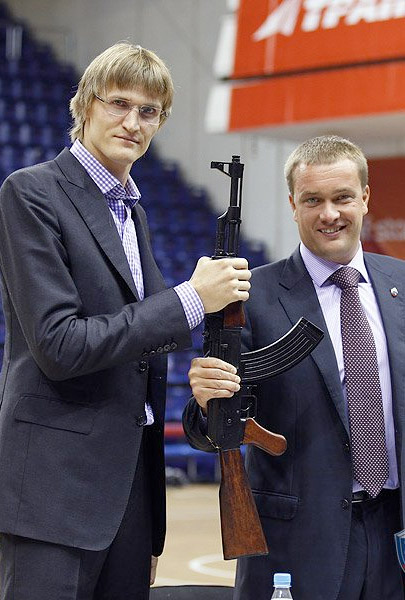 Here's to you, Andrei, for setting a good example for all of Moscow's little boys and girls who want to be just like you when they're all growed up.