By Rob Scott @robscott33, Sam Meyerkopf @HoopLikeDrazen, Nick Gibson @Euro_Adventures, Nick Flynt @JailedFlynt, rodhig @rodhig7, Emmet Ryan @bie_basketball
Euroleague Adventures is excited about the Euroleague, and all the "adventures" that will occur along the way. To get in the mood, we're making predictions and generally talking it up about each group. We also invited the cream of the continent's pundits and prognosticators to give their views, so when something totally different happens, the blame can be diffused.
Group B: Dear Dario
Group C: Barcelona or Bust
Group D: Emir's World
Real Madrid 
Rob Scott: The reigning champions are looking to reach the Final for the fourth time in a row. That hasn't been done since CSKA Moscow's 2006-2009 run. If Madrid repeats, they'll match the Russians 2-2 record. There's been some change in the Spanish capital though, with Marcus Slaughter and KC Rivers heading out the door, two vital pieces of their perfect season, though neither was jettisoned by choice.
Slaughter was offered more money by nouveau riche Darussafaka Dogus, and Madrid will miss his ability to switch out on the perimeter and protect the paint. His replacement in the C rotation is Willy Hernangomez, a significant offensive improvement and defensive downgrade.
Trey Thompkins offers them a pick and pop threat from the four as well as some nifty passing, but that leaves Reyes as the only guy who loves to get down and dirty in the paint, although Double T is a rebounding machine. Rivers had renewed his deal but fell foul of the ACB's Cotonou clampdown and there was no space on the roster.
Jeffery Taylor might end up being more of a Rudy replacement if The People's Favourite can't get over his worrisome shoulder injury. There are enough question marks about their defense and the new additions, but obviously nowhere near enough to say they should be worried about anything until the playoffs start, at least. Here's some low grade video of JT filling it up for Sweden against Russia and Italy at Eurobasket 2013:
We asked Rodhig, ELA's own Angry Greek Man for his thoughts : "They will probably sleepwalk through the early stages of the season, but they are still the main favorites along with CSKA. If Taylor doesn't stop the ball too much, he should be a tremendous addition on the ball and on the weak side. I also hate this fucking team with a passion and I wish they don't even make it to the Top 16. Make sure to put that in the preview."
Done.
Real Madrid Depth Chart
| | | | |
| --- | --- | --- | --- |
| PG | Sergio Llull | Sergio Rodriguez | |
| SG | Rudy Fernandez | Jaycee Carroll | Luka Doncic |
| SF | Jonas Maciulis | Jeffery Taylor | |
| PF | Felipe Reyes | Andres Nocioni | Trey Thompkins |
| C | Gustavo Ayon | Willy Hernangomez | |
Fenerbahçe Istanbul 
Rodhig again: One main question here: how will the frontline rotations work? Vesely will obviously complete his transition to full time center. Pero Antic will be ready to blow a load at power forward. But what comes next? Will Udoh's pick and roll defense hold up? Is Gigi Datome a Euroleague power forward on the defensive end?
Obradovic can move some pieces around (Antic at center, His Holiness the Nikola Kalinic at PF), but given the spotty track record of his guards on defense (although I'm always holding out hope for Bogdan Bogdanovic) and Pero's inconsistency from beyond the arc, striking a balance between the two ends of the floor is not as simple as the depth of this roster indicates.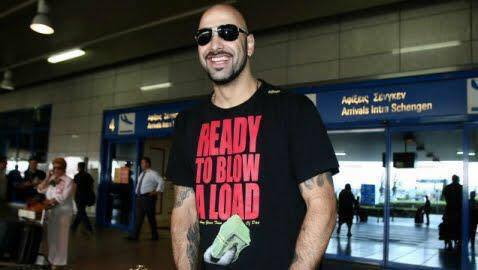 Rob: It's the first season After Nemanja, and things done changed. In the pre-season Zadar tournament Obradovic put Udoh at the four with Vesely at the five, but there's a few different looks that they could throw out there. None of them could replicate the playmaking possibilities of Bjelica handling the rock but that's inevitable. Bobby Dixon looked way more like the hero of Karsiyaka, which is encouraging. On the other hand, for all his faults, Goudelock carried a heavy load but scored efficiently,  so with him and Bjelica gone, the principle ways this team operated its offense have all changed. I trust in Obradovic to get this right, but don't be surprised if there are early teething problems.
Fenerbahçe Depth Chart
| | | | |
| --- | --- | --- | --- |
| PG |   Bobby Dixon |  Ricky Hickman |  Berk Ugurlu |
| SG |  Bogdan Bogdanovic |  Kostas Sloukas | |
| SF |  Nikola Kalinic |  Melih Mahmutoglu | |
| PF |  Luigi Datome |  Pero Antic |  Baris Hersek |
| C |  Jan Vesely |  Ekpe Udoh |  Omer Yurtseven |
BC Khimki Moscow
We asked Nick Flynt, Twitter's resident Alabama-based Russophile for his thoughts on Moscow (Region)'s other big spenders: "Defensively as questionable as ever, in my opinion, which matters big time once they start playing for VTB championships and at the Top 16 and above level in Euroleague. It rarely shows early in Euroleague and obviously not against mediocre VTB league teams.
If Honeycutt is healthy, he's the X-factor. I don't think Kurtiniatis will have problems with distributing the ball between all the talent on offense with Shved coming in, as well as Augustine and Davis being healthy again, theoretically. What happens with Todorovic? After how bad Ruslan Pateev played in Eurobasket, it's less of a question than it might have been, but ACB people definitely tell me about that guy. For instance, does he still have that kinda Beatles/early-Bieber haircut going on?"
Rodhig: "I don't care about their signings, I don't care about their offense (which should be a blast), I just want to see a Kurtinaitis-coached team defend properly. If that happens - and the acquisitions of Zoran Dragic and Marko Todorovic are definitely a step in the right direction - the Lithuanian could inch closer to the European coaching elite and his team could make some noise in the Top 16."
Rob: This is going to be a team to watch if for no other reason than the Return of Zoki. I missed that guy as he went on his NBA foreign-exchange year, and Eurobasket was a welcome, if only partial reminder of how much fun it is when he throws himself around the court. Todorovic does still have the Lego haircut but he brings some much-needed attitude and toughness to the frontline.
Of course, the biggest headline of the summer was Alexey Shved becoming the highest paid player in Europe despite being on three NBA teams last season. This nine minute video of him tricking defenders into swatting thin air through artful evasion is enough to make you forget he exited the NBA with a .369 shooting percentage. We discussed how 'sweet' a move this may, or may not be on our preview podcast last week.
BC Khimki Depth Chart
| | | | |
| --- | --- | --- | --- |
| PG | Petteri Koponen | Tyrese Rice | |
| SG | Aleksey Shved | Egor Vyaltsev | Maxim Sakharov |
| SF | Zoran Dragic | Tyler Honeycutt | |
| PF | Sergey Monya | James Augustine | Maxim Sheleketo |
| C | Paul Davis | Marko Todorovic | Ruslan Pateev |
Crvena Zvezda Telekom Belgrade 
We enlisted Igor Marinovic of the Croatian sports newspaper Sportske Novosti to give us the lowdown:  "Boban Marjanovic is a big loss for Zvezda, but I don't think it would be just that great a loss. I want to see Boban playing another great season like last one and I'll started to believe Marjanovic could be a tremendous big guy.
Serbian teams had tendencies in past years to immediately sell after one great season, or they were forced to do so. Alex Maric and Novica Velickovic first came on my mind, and this situation is not the one they haven't expected.
Their signing of Big Sofo tells me they won't give up from their usual style of play, because now they have another dominant big under the basket. Bigger problem for them will be the suspension of Marcus Williams and Nikola Kalinic's departure. Williams was their engine last year and I don't know how they plan to replace his contribution.
Kalinic will be a bust for Fenerbahçe in my opinion, but that's another topic. Zvezda lost defensive force in him, but that could open door for Luka Mitrovic who is a way talented basketball player. Also, a lot of insiders always were telling me Branko Lazic is the most underestimated guy in that team. So, this year could be his.
The good news for Zvezda in group A is that Khimki, Bayern and Strasbourg are definitely teams Red Star could beat. The bad news is that none of those three teams is a sure win in Belgrade."
Rob: Ryan Thompson arrives from Bamberg and will have to return to his 2013/14 BC Oostende mindset when he was the main scoring punch on the team that won the Belgian title. Teaming him up with Gal Mekel is an interesting move, who should be an upgrade over MW3, aka the Pol Pot of shot selection. Luka Mitrovic is still around to defy positional convention but they'll miss Nemanja Dangubic through injury for at least the first couple of weeks. To try and compete for a Top 16 spot, Sofo is the kind of player a team of this budget has to take a chance on, and if it comes off, they look like a better bet than Bayern to grab the fourth spot.
Crvena Zvezda Depth Chart
| | | | |
| --- | --- | --- | --- |
| PG | Gal Mekel | Nikola Rebic | |
| SG | Branko Lazic | Stefan Jovic | |
| SF | Ryan Thompson | Nemanja Dangubic | |
| PF | Luka Mitrovic | Marko Simonovic | Marko Tejic |
| C | Sofoklis Schortsanitis | Maik Zirbes | Stefan Nastic |
FC Bayern Munich 
Rob: It looks like better squad than last year in Bavaria as they performed their annual ransacking of the ALBA Berlin roster. At least Alex Renfroe knows what he did, although that might make it worse.
Although just look through Alex's Twitter feed and you'll see one of the easiest guys in Europe to root for. We can't even hate on the guy for crossing that divide. He should crank up the perimeter defense all by himself, and Deon Thompson's presence behind him will also help. Bayern tends to be pretty conservative in recruitment, hoovering up familiar talent from the German BBL, and Thompson is back for a return stint after a year in China and Israel.
John Bryant, Nihad Djedovic, Anton Gavel and Dusko Savanovic are still heavily involved, and that means defense about as reliable as an Audi vehicle emissions test. On the other hand, Bryce Taylor missed all but two of last year's 2-8 Regular Season, and that was where he could have made some difference.
They took advantage of KC Rivers' passport problem to grab him until December at least, and if they do manage to make it through this group he probably sticks around. As Emmet Ryan of BallInEurope says: "They have to beat Zvezda twice and probably Strasbourg twice too." It sounds plausible, at least, if not likely. Ryan adds that "they may do this but the Top 16 may prove more of a burden once they hit the late season grind of Bundesliga play." It's a good point, and this still looks more like a team built to contest the German title rather than trouble the sharp end of the Euroleague season.
Bayern Munich Depth Chart
| | | | |
| --- | --- | --- | --- |
| PG | Alex Renfroe | Anton Gavel | Vasilije Micic |
| SG | Nihad Djedovic | Bryce Taylor | |
| SF | KC Rivers | Paul Zipser | |
| PF | Dusko Savanovic | Maxi Kleber | |
| C | Deon Thompson | John Bryant | Andreas Seiferth |
SIG Strasbourg 
Nick: What does it tell you when one of their big ticket free agents-Vladimir Golubovic-was signed to a contract that only runs to the end of the Euroleague regular season?
It tells you that Strasbourg knows their place in the pecking order. And they'll once again be pecking for scraps.
And when pecking, it helps to have a scrapper like Matt Howard and an O.G. like Louis Campbell (O.G. in this context = old-ass guard). They'll both be back, which guarantees a certain level of toughness, grit, and the familiarity that makes Vincent Collet warm and comfy.
But damn. Antoine Diot is good, y'all. As his beard thickens in Valencia's backcourt this season, Strasbourg will sorely miss the 26-year-old's controlled style, deft passing accuracy and a shooting stroke that quietly nudged the celebrated 50-40-90 mark the last two seasons (52-37-88 in '14 and 50-36-87 in '15).
But out with Diot, in with Di'New, as they say. And Di'New is Rodrigue Beaubois, who's a stranger to words like 'controlled' and 'accuracy'.  What Roddy Buckets lacks in zen, however, he makes up for in combustion, and he should provide some deeply entertaining quarters of basketball that include lots of shooting, occasional scoring and plenty of head scratching. As a Monsieur Buckets apologist, I am excited for the show, but I don't expect it to produce more than a couple wins against Euroleague competition.
Let's not forget about Axel Toupane either. He is in Toronto trying to make the Raptors roster. Toupane is still very raw offensively and I'm not sure if he'll ever have the mentality or skill to be a consistent impact player on that end. But the guy is long, bouncy, and competes on defense. Guys with his physical make-up and willingness to defend don't grow on French grape vines. Strasbourg will miss him.
We'll top it off with some words of encouragement from our amigo Emmet Ryan:"Enjoy your participation in EuroCup and finding a way to reach the French finals before blowing it in style again."
Inspiring stuff.
Sam Meyerkopf: Strasbourg is one of the most consistent domestic performers the last few years with Coach Collett at the helm.  The problem for them is, they haven't come through when it matters, losing in the French Finals the last 2 seasons and having to sneak into the Euroleague via a wildcard spot.
Unlike a lot of French teams which get into the Euroleague with one roster and then enter with a totally different one, Strasbourg was able to keep at least some some of their core pieces intact.  Back is steady point man Lou Campbell, all-everything garbage man Matt Howard, and one of the best French wings Jeremy Leloup.  Gone are Antoine Diot, Anthony Dobbins, Tadja Dragecevic and Ali Traore and in are Rodrigue Beaubois, Mardy Collins, Kyle Weems and Vladimir Golubovic.  Overall this possibly is a net downgrade because the strength of this team last year was depth, veteran savvy, and great ball movement.  But it's less about whether it's a downgrade or not and more about being different.  This year they'll be trading out some of that continuity for talent and athleticism.
Roddy Buckets is inconsistent and can take bad shots but he came on quite strong in the 2015 portion of last season and Strasbourg decided to take a chance on him.  And while he isn't a perfect fit, he can do things offensively that's hard to find in Pro A and for Strasbourg, who's still trying to take a step, it's an understood risk.  Collins had a solid season with PGE Turow in Poland and EuroCup and Golubovic is a certifiable Euroleague banger.  But besides Roddy, the big talent they're brought in to help them take that step, is Kyle Weems.  After two very good seasons in the BBL and a high level performance for Nanterre last season, year four could be the year Weems jumps into the conversation as one of the better stretch four's in Europe.  Even though a bit undersized, Weems plays with great activity and intensity and has the ability to stretch the floor with his shooting and driving.
Will it'll still be quite the up hill battle for Strasbourg to advance in this group of heavy hitters, their strategy of bringing in higher potential offensive talent is an valid risk to take.  And whether they advance or not, let's hope they at least can bring home a Pro A Championship already.
SIG Strasbourg Depth Chart
| | | | |
| --- | --- | --- | --- |
| PG | Lou Campbell | Frank Ntilikina | |
| SG | Rodrigue Beaubois | Paul Lacombe | |
| SF | Mardy Collins | Jeremy Leloup | |
| PF | Kyle Weems | Matt Howard | |
| C | Vladimir Golubovic | Bangaly Fofana | Romain Duport |
ELA Group Predictions
Rob: Real Madrid, Khimki, Fenerbahçe, Crvena Zvezda to advance. Madrid may be a little fatigued but are a virtual lock at home at this stage. Khimki looks a little more cohesive as a roster than Fenerbahçe to begin the campaign, but don't read anything beyond these ten games into that. Mekel and Thompson's scoring punch along with faith in Sofo over Bayern's dodgy defense.
Sam: Real Madrid, Khimki, Fenerbahçe, Bayern Munich. In the long run of the season Red Star may be a better team than Bayern but in a tight battle for that fourth spot, Red Star has too many new major pieces that need time to mesh together.  And there are rumblings they're still looking to add.  Bayern has a good mix of old and new talent.  Strasbourg will need too much time to get acclimated to the new style of the players they added.
Nick: Real Madrid, Khimki, Fenerbahçe, Bayern Munich. Rudy and the Sergios. Petteri, Alexey, Zoki. There's a lot of get up and go between the backcourts of Madrid and Khimki and it should make their matchups especially titillating. However, they won't matter nearly as much as the contests between Crvena Zvezda and Bayern Munich, who should duke it out over the final spot. (Yeah, sorry Strasbourg, but…you know the deal by now.) I like Bayern's wing depth, with Taylor and Rivers as two-way threats and Djedovic and Zipser as the quirky playmakers. But it will likely come down to the result-and perhaps even the point differential-in the regular season's final week.