As I write this, I am on a train from Roma to Firenze. (Editor's Note: I was on a train. Now I'm just using Wi-Fi to post it. Make sense?) My iPod shuffle just ran out of  steam, which means I'll never know the dramatic conclusion of Gucci Mane's ode to his favorite citrus drink. The guy across from me stole my window seat and the desk it came with during my 2-minute run to the bathroom, which means I am using my laptop in the most literal sense. I failed to buy a Kinder Bueno bar at the terminal which means my stomach no es muy bueno. My Spanish Movistar phone cannot make outgoing calls outside the Iberian Peninsula and my pad of paper is missing a pen. And now my jug of water is empty.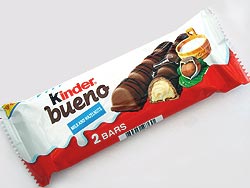 If ever there were a time to ruminate, this is it. Please, join me.
Let's say this site was called NBA Adventures or NCAA Adventures, and this train was bound for Florida, not Florence. I would probably be on my way to a game, and if I scheduled effectively I could probably fit five, six, maybe even seven games into a week. But this is not America, and at this point in the season very few teams play games during the week. The weekends are my only opportunity to catch some action and rarely, if ever, can I double dip on a Saturday-Sunday due to geographical constraints.
So let me give you the good news and the bad news about that. I am watching less basketball than I dreamed I would be. That is clearly bad. The better news is that I'm freer than one of Lynyrd Skynyrd's pet birds from Monday through Friday, and intra-European travel is easier than Paris Hilton with the lights off. The Eurocup Final Four is Vitoria this weekend, followed by the Baltic League Finals the following week in Vilnius, Lithuania. As of right now, I'm stranded in Vilnius once the tourney's over and Europe is my playground until the Euroleague Final Four on May 7-9 in Paris. So peep the itinerary below and put your thinking caps on. We gotta fly me some place cool. Here's where I've been/will have been a week from now: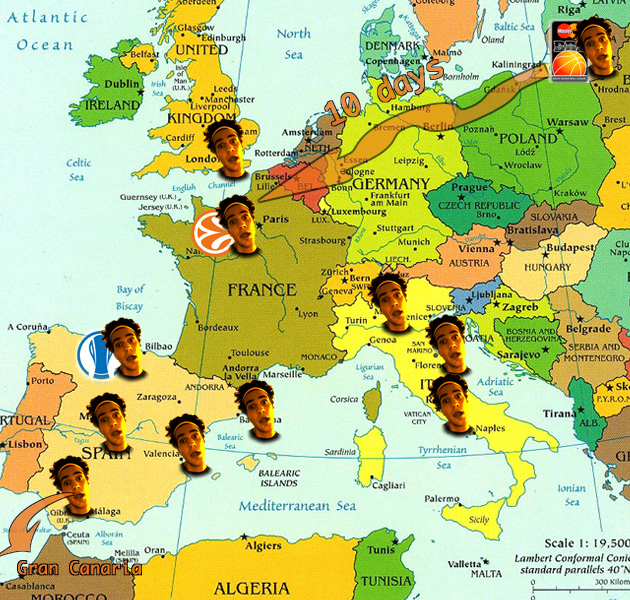 With the Baltic League Finals wrapping up on April 24, that leaves your boy with some serious time to kill between then and May 7, where I'll be eating fries that are actually French. I present you with my options and why they made the list:
Belgrade, Serbia: I haven't checked the schedule yet, but I'd love to check up on Jan, Bo and Aleks as they prepare to make some noise in Paris. Pionir Arena looks like too much fun to experience only through video clips, and without our Serbian fanbase Euroleague Adventures wouldn't be what it is today.
Vienna, Austria: I met some guy in a blue jean outfit in Roma who lives there and loves it. Anybody who voluntarily decks themselves out in denim in 2010 has moxie. I like moxie.
Prague, Czech Republic: I hear the food's great and the beer's cheap. I could use a friendly exchange rate after a month of chopping my bank account off at the shins. Plus, didn't they film Casino Royale there or something?
Anytown, Germany: Berlin, Munich, Frankfurt. I enjoy sausages (hehe…innuendo) and I've got to see this beer everyone's been talking about. Can it live up to the hype? I fully expect it to make me stronger and better looking in one fell sip. Oh, and I want to fly like they do in Willy Wonka. The good one, not the new weird one with Johnny "I always play the eccentric creeper pedophile guy" Depp.
Poland: Turns out it's about the cheapest place to travel to from Lithaunia, and anything that's light on my checkbook carries a lot of weight onto my decision scale. Plus, maybe I could arrange a little face time with The Gray Area's Justin Gray. Give his baby a Euroleague Adventures rattle or something.
Zurich, Switzerland: This is kind of cheating, as I most certainly will be going there between Baltic League and Euroleague. Why? Because blood is thicker than basketball. That's right: family matters. I have relatives sprinkled all over the greater Zurich area and I'm going to kick it with them for as long as they'll have me. I hear Switzerland is kind of expensive these days, but I also hear it's well worth it. Plus, my watch broke a while ago and I'm tired of glancing downward at a naked wrist. Swatch me shawty.
I'd love some input. If anyone has a couch to offer in any of these cities, they gain the proverbial leg-up. Peace up, Florence down.