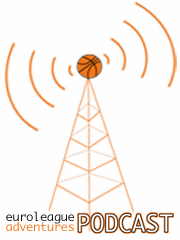 Ever since Os Davis of BallinEurope hopped on the Final Fourcast from Paris, folks have been asking for a re-run. Since ELA is in the business of delivering, we did the fancy timechange math, dusted off our respective Skypes and went at it during an hour long, transatlantic audio journey. The topics up for discussion:
-Novica Velickovic and A.D. Vassallo are two guys that need to step up to send their teams over the top. Who are some other guys that need to up their production to help their teams?
-The cream of the crop is pretty distinct, but which outside teams have a shot at medaling?
-What effect has the absence of NBA players—Tony Parker, Dirk Nowitzki, Steve Nash, et al—had on the build up this summer?
-And why is Freaknick happy to leave Kobe and LeBron at home?
So brew a pot of coffee, kick back and let the smooth stylings of Os Davis put your ears at ease:
Remember you can subscribe on iTunes for FREE or check out the rest of the podcasts right here.