Nick Gibson, ELA Creator & Producer (@Euro_Adventures)
Years of inhale-exhale doesn't breathe maturity into just any pair of lungs. And in basketball, age is nothing if not a weak attempt at standardizing expectations, as if every man's career exists on some dreamt-up parabola. And when missiles lose steam, gravity usually brings them crashing home.
But some trajectories defy conventional mathematics. Occasionally furious footsteps find a foothold in a vacuum and charge forward. For two years now, "young" Bojan's had nothing to break his fall, so he screwed himself into the Zagreb hardwood and took it all standing up. The losing, the missed paychecks, the constant uncertainty.
He shrugged and calmly muttered Fuck it. Then he scored.
Sam Meyerkopf, ELA Creator (@Euro_Adventures)
Not often is a 21-year-old asked to lead a team and be its go-to scorer, but that's exactly what Cibona asked of Bojan Bogdanovic in 2010-11.  Last year he was a secondary scorer known for his deadly outside shot, but this year he took a massive leap forward, developing his ball handling and attacking the basket.  The result? His Euroleague scoring jumped from 8 ppg to a nearly-league-leading 18 ppg this year.  While the Cibona offense ran directly and almost exclusively through him, that won't be his role in the NBA.  His offensive game is one of the most polished for any Euro in this draft and that should be enough to intrigue NBA GM's.  He can come into the league right now and hit open 3's while deceptively getting by you off the bounce.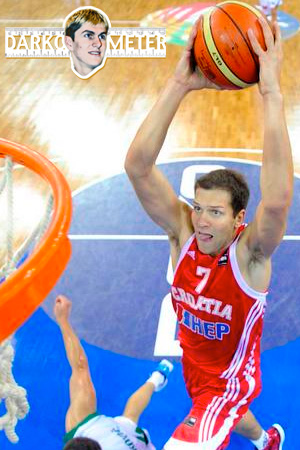 Bojan could make an instant impact off of someone's bench, but will he want to?  He reportedly has a deal in place with Fenerbahçe Ülker and the buyout could be steep, and he could easily stay in Europe and become a perennial stud.  But if he does decide to jump across the Atlantic, expect to hear the net rip wherever he lands.
Alejandro Gonzalez, NetScouts Basketball (@Eil82)
If you're a NBA coach who loves to pick a European talent to hold his progression (who cares if he can do other things, right?) and makes him an outside shot specialist to live in the corners (of the court), he's your guy.
Os Davis, BallinEurope (@bie_basketball)
As Bogdanovic continues to run up the numbers in the Adriatic League, BiE gets more excited about – and more assured of – seeing this guy in the NBA sooner rather than later. Bogdanovic brings a complete swingman's game with admirable abilities to drive, pull up and/or create shots. You just have to wonder what he'd do on a winning team.
Simonas Baranauskas, Lithuania Basketball (@LithuaniaBasket)
The lack of talent in Bojan Bogdanovic's current team Cibona allowed the swingman to blossom with all of the shots in the world belonging to the Croatian scorer. And who said greenhouse effect was bad? It doesn't look likely that Bogdanovic could get as much looks in another team, but the Croat's all-around skills and long-range shooting is something worth a more detailed look.
Bleachy Tips:
FIBA World Championship Stats (2010)
FIBA U20 European Championship Stats (2009)
Six-of-six from three. Bojan goes ham: