Ricky Rubio es "La Pistola"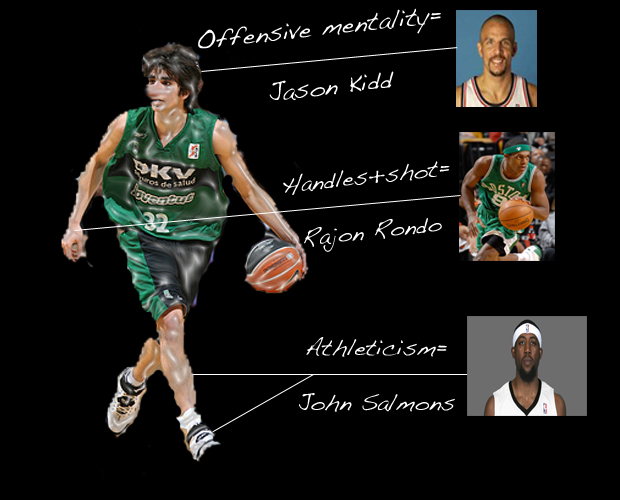 Ricky Rubio
18, 6'4" 180
DKV Joventut (Euroleague)
PPG- 7.6 RPG-3.4 APG- 4.5 SPG- 2.4
PODCAST: Listen to Slam and Freaknick break down the Euro guards in this year's NBA Draft.
Freaknick's Forecast: We are well aware of what this kid can do: dribble, pass, create, lead, defend.  I'll play Debbie Downer and point out that while his arms may be Rondo-long and his hands Rondo-massive, those same arms and hands produce fewer made shots than you'd expect from a star player.  If you surround him with scorers (Wizards?) then you could hide this deficiency by spreading the floor, but if Ricky's jumper goes Rodney Dangerfield on us and gets no respect, La Pistola may backfire…at least at first.
Slam Says: The experienced point guard was a starter for the Spanish National team in the Olympic Gold Medal Game and has been playing in Euroleague competition since he was 14.  Rubio is a tremendous ball handler who is a very creative passer with a high basketball IQ.  Rubio would flourish in a fastbreak offense where he can push the ball but he will have to develop a reliable three pointer to live up to his potential.
For your viewing pleasure: