By: Freaknick
"Internationalized-est" isn't a word, you say.  You are right—at least for the time being; but give Bryan Colaneglo a month or two and I bet he could spin a deal with Merriam-Webster's and even get them to toss in a future draft pick or cash considerations.
Yep.  The Toronto Raptors General Manager is just that crafty, and after winning the NBA's Executive of the Year Honors in both 2005 with the Suns and 2007 with the Raptors, Colangelo laughs at those who say Yao's absence will diminish the NBA's international appeal.  Now that he's gone out and signed Rasho Nesterovic and traded for Marco Belinelli in the last few days,  the Air Canada Centre may want to hand out atlases instead of programs.  Hmmm…that could work.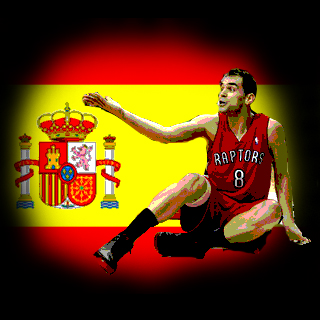 Name: Jose Calderon
Nationality: Spanish
Chief Imports: Worldwide admiration for his wizardry with the rock and hate mail from Luke Ridnour fans.
Chief Exports: Timely 3-point shooting; league-leading assist/turnover ratios; demonstrative body language, and a staunchly rebellious attitude toward two-handed passes.
Governmental Structure: Completely autonomous on the offensive end; displays socialist tendencies by sharing the ball equally with everyone.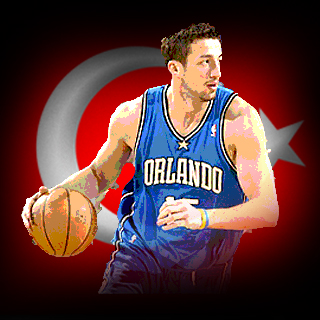 Name: Hedo Turkoglu
Nationality: Turkish
Chief Imports: Resentment from almost everyone in Portland, Oregon; Hatred from almost everyone in Philadelphia, Pennsylvania; longing feeling from everyone in Sacramento, California.
Chief Exports: Clutch jumpers, super rockin' hairstyles, awkwardly effective passing, "Where the hell did that come from" bursts of athleticism.
Governmental Structure: Dictatorship.  If Hedo wants to shoot, Hedo will shoot. Now shut up and go grab a rebound.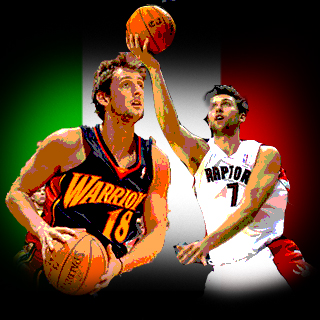 Name: Marco Belinelli and Andrea Bargnani
Nationality: Italian
Chief Imports: Gradual acceptance of Bargnani's first-round talent by fans and coaches; Eventual sadness of Golden State fans who never realized Belinelli was more than just a spot-up shooter.
Chief Exports: Exceptional (but somewhat sporadic) offensive displays (including one that this author witnessed first-hand on a warm winter night in Atlanta); Euro-stereotype-defying defense.
Governmental Structure: All you need to know is that Mussolini is not involved.  All hail Pope Colangelo II.
Continue Reading for Croatia, Slovenia, Canada, Great Britain and…Georgia Tech? Continue Reading…
Read about it, Tweet about it.
Posted 1 month, 3 weeks ago at 10:08 pm. 2 comments