By: Rafael Uehara / @rafael__uehara
Russian basketball and Lithuanian basketball are two of the most traditional powerhouses in European hoops. Yet seven weeks into the Euroleague's regular season, the champions of both national leagues are pretty much eliminated from Top 16 contention thanks to disappointing 1-6 starts.
CSKA Moscow reached the Final Four last season and was considered one of the few teams equipped to challenge the most dominant force in Europe, Regal FC Barcelona, for the crown. Such a thing never materialized. The team filled with big name veterans never saw eye-to-eye with head coach Dusko Vujosevic, Vujosevic never saw eye-to-eye with the stars, and last week he got sacked. Like their former coach, CSKA's season is undeniably going into the tank.
The Russians have presented real issues such as lack of a more balanced offense (Vujosevic preferred that the team constantly pounded the ball inside with Dmitry Sokolov and Boban Marjanovic) and problematic pick-and-roll and post defense (caused by the absence of Sasha Kaun, out this season thanks to knee surgery) but most of it is, simply put, complete underachievement.
Lack of wing production is another of the main reasons why CSKA's season is going to the tank. Cornerstones like Ramunas Siskauskas and Trajan Langdon are averaging a combined 15.3 points-per-game and shooting a combined 29.15% from beyond the arc. Once the face of the golden era, J.R. Holden isn't far behind, averaging 5.9 PPG and shooting 15.2% from inside the arc.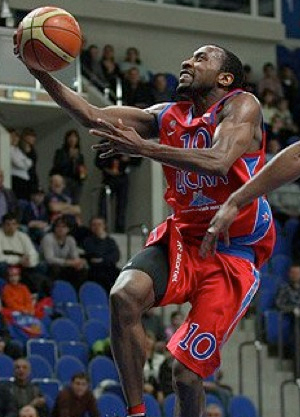 Without enough firepower on offense CSKA is averaging 65.7 points-per-game , worst in the league, and only two teams turn the ball over more.  On defense, teams have exposed their lack of defense (they've allowed an average of 75.42 points-per-game).
Unlike CSKA, Lietuvos Rytas wasn't hyped as a title contender, but the LKL champions' performance this season is nearing embarrassment as well. The lack of a more developed offense and the poor defensive scheme can be used as excuses but the truth is that Rytas just doesn't have the horses to compete in the group they drew. Management tried to fix it by bringing Khalid El-Amin and Sarunas Jasikevicius midway through the year but the magic still isn't happening.
Against loaded Barça and Montepaschi Siena teams, Rytas didn't stand a chance on the road. Fenerbahçe Ülker is one of the surprises of the season and they fell to them too. In theory, Lietuvos should fight for the fourth Top 16 berth of the group but a setback next at Cholet, who is 3-3 with a date against Barcelona looming as this post is written, would put a serious damper on any chances of Rytas getting through to the next phase.
Rytas has lost games by an average of 10.5 points, and it's their lack of shooting that's holding them back: they rank 23rd in three-point shooting, which has allowed the opponents' zones to compress and make their low post presences (Milko Bjelica and Kenan Bajramovic) less effective. On defense, they are always one step too late, ranking third in sending opponents to the foul line.
As it stands, neither CSKA Moscow nor Lietuvos Rytas are mathematically eliminated from Top 16 contention. Armani Jeans Milano and Cholet Basket, who hold two-and-a-half game leads over them on their respective groups, play Thursday, November the 2nd, but if they win their games, they guarantee a Top 16 berth.
Basketball around Europe continues to evolve, but when two of the most traditional powerhouses in European hoops fail to compete, the Euroleague just seems a little bit emptier.
Rafael Uehara is a scout for NetScouts Basketball and the managing figure of 'The Basketball Post', his personal website. He's a contributor for ELA and can be followed on twitter @rafael__uehara or reached via e-mail at [email protected]