By Sam Meyerkopf / @HoopLikeDrazen
Because somebody had to.
Well that was my initial thought and then the Guardian did an interesting piece on the KBL Draft and the New York Times wrote an even more interesting piece on the KBL Draft.
But no worries, this will be a much more basketball and Euro Ball perspective piece.
If you want to dig even deeper info on the Korean Basketball League (KBL) go follow Nick Bedard on Twitter who actually lives over there and was in Las Vegas to cover the Draft.  Also there was some insight in this article by Jared Zwerling here on the KBL if you scroll to the bottom of the article.
I don't follow the KBL League closely but know most of these players well.  The Draft was on Monday and the three days leading up to the Draft there are workouts in Las Vegas for teams to watch.  An interesting thing about the KBL is that it's one of the most traveled leagues for scouting in the world.  I see almost the whole league at the D-League Showcase, Portsmouth Invitational and of course the Vegas Summer League.
Rule Change
The big thing this year is that the KBL, following leagues like in the Philippines, have gone to a new height rule.  Formally the import players could be of any height.  Now, to make the game more fun and faster, one player can be any height and one player has to be 6'4″ or under.  So basically one guard and one wing.  These measure everyone at the Draft and during the three days of tryouts leading up to the Draft.  After talking to some KBL teams at events listed above earlier this year, they are looking for strong guards who can almost function as an undersized forward type but still have guard skills for the 6'4″ and under position.  That way the team still has a big and strong advantage.  As you'll see below, some teams followed that strategy and some teams surely did not.
Salary Info

I have seen the salary as 20K a month for second round picks and 30K for first round picks.  But this can change a lot depending upon how long a player has been in the league.  Please check the league's official site, Nick Bedard's Basketball Buddha website, and this document from the 2013 KBL Draft.  Here is the 2015 KBL Draft document but it has way less info.
Very, Very Interesting KBL Rules and Insight

- The Draft Lottery is held directy before the draft.  DIRECTLY BEFORE! Plan accordingly
- If a player gets drafted and refuses to sign with a team then he is banned for 5 years.
- You can not have played in the NBA for the last three seasons (and according to one document you can't have qualified for the Euroleague Playoffs the last two seasons)
- Imports are only signed through the Draft.  So even if you've played in the league for however many years in a row, you need to go through the Draft and be picked again.  Basically there isn't free agency for imports and you are totally reliant on the Draft to tell you where you go.  Now with such a close-knit league and the help of agents, there are surely free agent type moves made using the Draft.
- There are '20 minute players' and '30 minute players'.  Only for the last quarter can both imports be on the court at once.  So one player can play three quarters and one can play two quarters.  For instance as mentioned to me by a team, in Ricardo Ratliffe's first and second seasons he was a '20 minute player' and this season he was bumped up to a '30 minute player'.  Basically you have to be much more of a go to guy as a scorer for the player who plays the extra quarter.  Obviously the minutes can be 25 and 25 or you can get creative but this is the general idea with finding players for these slots.
- This is not a rule but agents are heavily influential in this Draft and surely there are decisions, promises, and things decided before the Draft even starts.  This is similar to the NBA Draft too, but with only 10 teams the agents can be even more influential.
KBL vs. Euro Ball
Why a player would choose the KBL over going to Europe?  Basically it boils down to money.  Rookies, second year players, or players who have up and down careers in Europe can't get close to what they can get in the KBL.  Players like Joe Jackson, Matt Bouldin, Ron Howard and others are getting possibly double or even triple what they might make in Europe this season.  Also the game fits players better.  Andre Emmett is such a perfect fit for the new 6'4″ and under rule and I've heard KBL teams talking about him all all the scouting events.  So it's mainly about money and fit.  Also some players like Courtney Sims, who will be entering his fourth season in a row, have just built a niche in the KBL and his brand as a player is much more valuable in Korea than basically any other country.
With 6'8″ mobile, athletic bigs also popular in Europe, there are some quality players the KBL is taking away from Europe.  But when you really dig through the Draft there are a lot of older bigs who have way more value in Korea at this point and some guards and wings who haven't been able to find their fit in Europe or played in the Middle East or South America.
Also there were zero rookies taken from the NCAA in this Draft.  With the financial problems currently in Europe, most teams have to take a chance on at least one rookie.  Rookies usually come cheap and the risk is that if they adapt to pro ball in another country their talent compared to their salary can become a great deal (Ex 14-15: Justin Cobbs, Okaro White, Taylor Braun…).  But the KBL teams are unwilling to take that risk and with the salaries this high, it makes some sense.  Also, with so many rookies trying to go to NBA Camp, quite a few don't want to commit to an overseas draft in July.
The KBL Draft ended up extremely veteran heavy.  Many players drafted are in their early to mid 30's.  At this point in their careers a lot of players are looking to stack up their bank accounts because retirement is around the corner and with it comes financial uncertainty.  The biggest competitive prizes and top, top money is still very much in Europe for productive veteran players but if your body needs a bit of a break and you like being a star in the KBL, it's a perfect mid-late career league.
Draft Breakdown
After the Draft Lottery the slots are set and it's a snake draft format. 1st pick in first round gets the last pick in the second round and on and on.
An also very interesting note is the ONLY 6'4″ and under player taken in the first round was Andre Emmett, every other team wanted to secure a big man first.
First Round
1. Ricardo Ratliffe - Samsung Thunders
No surprise here.  The 6'8″ inside man is a great finisher, he was often tops in the NCAA in FG% when he played at Missouri.   Ratliffe won the championship last season with Ulsan Mobis so he has that winning shine to him.  He's now a established '30 minute player' and we probably won't see Ratliffe leave South Korea anytime soon. This is pure speculation but actually he may even be a candidate to be naturalized to be used on the National Team at some point.
2. David Simon - SK Knights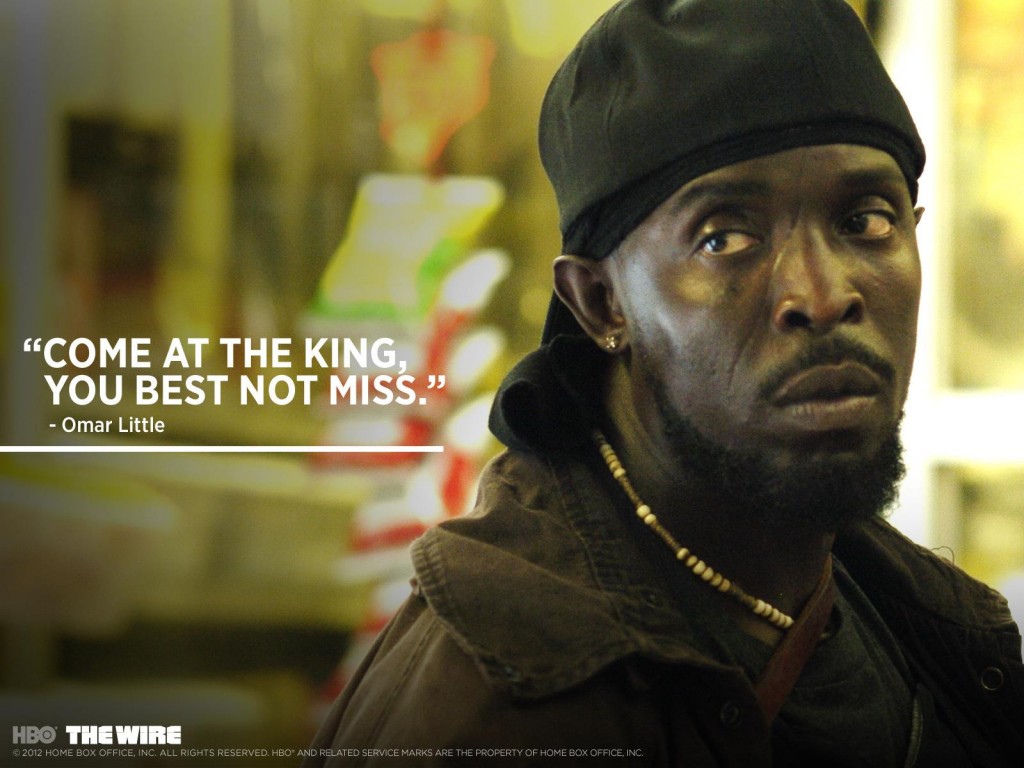 Sadly it's not that David Simon who got drafted second overall.  This Simon is a 6'9″ post player who after cashing in for a couple years with Astana made his way to the KBL last season.  After going 2nd, 3rd, and 5th in the last three seasons, the Knights are hoping Simon won't miss.
3. Andre Smith - Incheon ET Land
Many in Europe should remember Andre, he's been around the old continental block a couple times with stints in Italy, Russia, and Turkey.  He's a bit chunky but very offensive talented 4/5.  He can hit threes and even though he might not look quick, Smith can chug his way to the rim.  While he's quite the scorer his fitness, energy, and attitude are a bit in question.  He's had some run-ins when he was Venezia a couple years ago (it didn't help the team was having a horrible season) and only made it through half the season last year with Tofas.  But if he can keep the attitude in check, Smith on paper looks like the perfect inside-out threat that usually kills in the KBL.
4. Charles Rhodes - KGC
Rhodes is a classic tough 6'8″ big man in the KBL who can beast inside but also can hit his free throws.  He's played in the KBL three separate times and obviously has made a big enough impact to be one of the most wanted imports in the league.
5. Andre Emmett - KCC
The perfect 6'4 and under player.  Emmett is super strong, his arms are bulging, so he can play this role the KBL teams are looking for as a 6'4″ who can score like a guard from the perimeter but is also strong enough to log some minutes inside.  As the only guard drafted in the first round obviously he was the prized 6'4″ and under prospec all teams were looking for.  I remember talking to a team as far back as the D-League Showcase that mentioned Emmett as the example of the type of player they're looking for with this new rule.  It also helped Emmett had a great Showcase right in front of the all the KBL scouting section.
A big question for Emmett is, has he found his pro home? Look at all the different countries he's played in:
Lebanon
Venezuela
Mexico
Puerto Rico
Philippines
Hope South Korea works out.
6. Courtney Sims - KT
Sims played four seasons in the D-League, one for VEF Riga, and now will be entering his fourth season in Korea.  He's found his home.
7. Aaron Haynes - Goyang Orions 
Interesting note here is that Haynes has played on the Seoul Knights the past three seasons but since they got the second pick they had to go with a more talented option.  At 34 and even more undersized than most, Haynes is no longer a prized pick but still reliable for teams that would rather go with the safe option over someone that just played well at Summer League.
8. Troy Gillenwater - LG Sakers
Gillenwater's last Euro stop was in Turkey and while he could still fill it up, he was a little chubby and seemed to floater further and further out as part of his inside-out game.  In Korea there used to be an inside and an outside big but with the new rule, Gillenwater will be counted to carry a bigger load inside.  He only averaged 5.9 rebounds a game in 21.9 minutes last season.
9. Rod Benson - Dongbu Promy
Besides an extremely short stint with SLUC Nancy, Benson has basically been hoping around Asian leagues until he finally found his home in Korea.  At 6'10" he's a bit bigger than a lot of the 6'8″ mobile style bigs that are very common in the league.  And the big news is that Benson is going back to Dongbu which was his first and by far most productive KBL season.  Finally in year four, Dongbu were able to get their guy again in the Draft.
10. Leo Lyons - Ulsan Mobis 
Lyons is an outside big and will be in his second KBL season.  He had some character issues in Europe and Korea seems like the right place for him.
A really interesting thing about this first round is all the veterans being picked.  8/10 first round picks were veterans.  Shows you how hard this league is to crack.  It's a very comfortable and well-paid place for veterans and teams value production they know they can count on.
Second Round
1. Dominique Sutton Cuthbert Victor - Ulsan Mobis 
We now know why Sutton left the room right as he was being drafted, he was signed by Italian and Eurocup team Trento.  It looks like he might face a five year ban from the league.  And the funny thing is, especially if he indeed did measure 6'4′ or under, he would be my top pick in the KBL.  He would terrorize the KBL with his athleticism, how hard he plays, and how violently he attacks the rim.  But a good chance in Europe has possibly bigger rewards.
Victor on the other hand has put in a fair amount of work in the VTB and at KBL, and at 32 this seems like a nice near end of career move.
2. Dar Tucker - Dongbu Promy
He's strong and a scorer and fits the new guard prototype.  Seems like a great pick, let's see if the projected prototype ends up being the right one.
3. Matt Bouldin - LG Sakers
Finally, a white guy gets picked. Not sure if Bouldin is breaking down racial barriers in the KBL Draft but this is the first white guy drafted this year.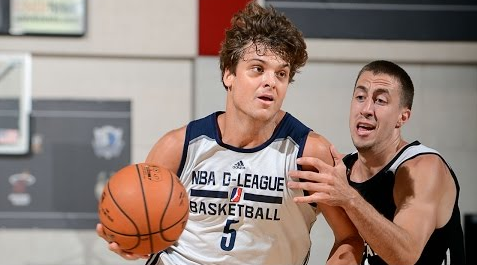 Bouldin, the once great Gonzaga Bulldog bounced around Europe for a couple seasons until it seemed he had a great opportunity with Hapoel Tel Aviv.  But as the season barely started, Bouldin hurt his ankle and was out for the season.  And from there he played his last two seasons in the D-League were he had to fight more injuries and really lost out on three seasons of international ball and progressing his career.  He played really well at this year's Summer League and surely caught the eye of some KBL teams.  And Bouldin with his wide body and ability to play the 1, 2, or 3 looks to fill the role of the new age outside player in Korea.  He's under 6'4″ but still has some size to keep up a physical advantage.
4. Joe Jackson - Goyang Orions
Maybe the most interesting pick of draft, going different. Jackson is really small and doesn't fit the inside-out characteristics teams are looking for at all.  But he will guaranteed be the quickest player in the league and if the team decides to play fast then it could be a dangerous combination.
5. Marquis Blakely - KT 
A beast in the Philippines. All Blakely's teams do in the PBA is win championships.  He's a winner and even though is a bit undersized, should thrive in the KBL.  He has a very strong and compact frame and just attacks the rim.  Having playing in the PBA three times he should be ready to play this style of ball.
6. Ricardo Powell - KCC
The only big picked in the second round, maybe that puts a chip on Powell's shoulder.  He's played for Incheon ET Land for three straight years but now moves to KCC.  Put it on the calender when Powell returns to Incheon!
 7. Frank Robinson - KGC
Robinson is super strong for a wing, he can probably play some four and maybe even some five in the KBL.  With Garcia it will be interesting if this ends up as the toughest/biggest team in the league.  Can appreciate the strategy.
8. Alpha Bangura - Incheon ET Land
WHO?! I'm watching Bangura for the first time right now too
9. Dewarick Spencer - SK Knights 
The classic Lebanon League to Korea League transition, done by so many but perfected by so few.
10. Ron Howard - Samsung Thunders
D-League legend, who really hits a home run with the new 6'4″ and under rule.  Howard played seven straight seasons for the Fort Wayne Mad Ants, not exactly a great money making venture.  Now a few months in Korea will almost equal those sevens seasons of work.
Side Note: Howard has played stints in China, Israel, Puerto Rico, and Australia but just hasn't stuck anywhere yet.
This new height rule is changing careers.  Looking at the second round, these are a lot of players that have had trouble finding there place in the international basketball world.  This season is a total experiment but it will be very interesting to see who sticks.