By: Freaknick/@Euro_Adventures
Top 5 Potential Busts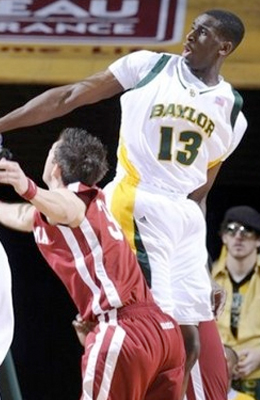 1. Ekpe Udoh, 6th Pick, Golden State Warriors: Not that he'll be bad—he'll contribute—but the Warriors might look back in a few years and realize they drafted Samuel Dalembert 2.0 with the sixth overall pick. Worth it? When you're already waiting on Brandan Wright to be the next Kevin Garnett, it might be wise to go in a different direction. ELA Alternative: Greg Monroe.
2. Gordon Hayward, 9th Pick, Utah Jazz: Good-not-great shooter, decent athlete, suspect on defense, not big enough to guard a PF but not quick enough to stay in front of a SF, no post-up game to speak of and trouble scoring off the dribble. Name me a current NBA player that fits his description. Would any of them be worthy of a top ten pick? I don't think so either. Maybe I'm an idiot and he'll turn into Rashard Lewis, but maybe I get lucky and he's Luke Jackson. If this guy falls to Minnesota at#16 then I applaud the pick as a bargain, but cracking the first 10 magnifies all of his weaknesses. ELA Alternative: Xavier Henry
3. Ed Davis, 13th Pick, Toronto Raptors: Pretty sure I already mentioned fellow Tar Heel Brandan Wright (8th in 2007). How about Tyrus Thomas (4th in 2006)? Julian Wright (13th in 2007) maybe? Their length makes them the bells of the ball when the tape measure comes out at the combine. Their height (all 6'8″ or better) gives them clout in mock drafts. And their youth—all freshmen or sophomore at the time of drafting—gives them the 'upside' that's required of top picks. The downside of upside, however, is that there is something to be desired from the start. They are far from finished products and their lack of a true position kicks them from 'match-up problem' to 'problems matching up'. Davis just fits the mold. ELA Alternative: Patrick Patterson or Larry Sanders would've been decent replacements, but Davis might have been the right call here. So I'll go the British Petroleum route here and point out a problem without fixing it.

4. Eric Bledsoe, 18th Pick, Los Angeles Clippers: Let me clear the air with all the instantly offended types. I think the Clippers did well to trade away a future protected first rounder to the Thunder to acquire a point guard. With Baron Davis's hamstrings tearing like wet Kleenex, Bledsoe makes a nice insurance policy. He has the goods to duplicate what, let's say, Ty Lawson did in his rookie year backing up Chauncey Billups in Denver. By the same measure, the NBA isn't your local YMCA, and learning point guard on the fly will be no picnic. If it turns out he has no idea how to direct an offense then another year in Lexington wouldn't have been the worst thing for him. ELA Alternative: Given the dry pool of PG's, this might have been the only way to go. Chalk that up as another cop out for yours truly.
5. Daniel Orton, 29th Pick, Orlando Magic: Forget the 'Potential' part of the title for Danny O. Not that I wasn't blown away by his 3.4 points and 3.3 rebounds per game, but…ELA Alternative(s): Hassan Whiteside, Me, Sam, Gheorghe Muresan, Billy Crystal…
Just missed the list: Craig Brackins, 21st Pick, New Orleans Hornets (from Thunder)
Top 5 "WTF?!" Picks
1. Pape Sy, 53rd Pick, Atlanta Hawks: This segment is named after my reaction to this very pick. Os Davis over at BallinEurope has already done the footwork on this one so I'll keep scratching my head, wishing we had Stanley Robinson. Oh yeah, so… ELA Alternative: Stanley Robinson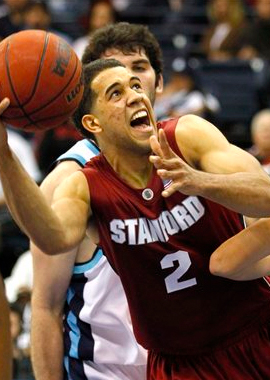 2. Landry Fields, 39th Pick, New York Knicks: I loved the Rautins pick at 38. Underrated defender and brilliant passer to go with his New York ties (Cuse representin'), international experience and halfcourt range. But with Field's low ceiling, Fields is redundant with his low ceiling. Get it? The joke, not the dumb pick. ELA Alternative: Devin Ebanks or Jarvis Varnado
3. Luke Harangody, 52nd Pick, Boston Celtics: Not as much 'WTF' as it was 'LOL'. Couldn't they at leas try to make this pick less obvious? Maybe ask somebody else to get him and then spin some trade where you acquire him as a toss-in? He'll be fine but…yeah. ELA Alternative: Patty O'Furniture
4. Lance Stephenson, 40th Pick, Indiana Pacers: For a Larry Bird-run team that has proclaimed their devotion to a team built around 'character' to draft one of the most immature players in recent draft memory (ever?) still looks like an optical illusion on my computer screen. From his glass shard wielding days in high school to his fall from grace during his college recruitment, Stephenson hasn't exactly been a model citizen. Also, when asked why he was leaving early despite some people's (apparently wise) advice that he might want to stay another year and marinate, his answer: I don't like school. Exams don't pump me up any more than they do you, Lance, but it doesn't mean I'm going out of my way to mention it in my job interviews. Besides, when's the last time anyone confused a Cincinnati basketball player with a student athlete? ELA Alternative: Willie Warren
5. Ryan Reid, 57th Pick, Indiana Pacers: Right back to boring for Indiana. Under seven points and only four rebounds per game as a role player for a decent Florida State team. At least there's room for growth though as he's a freshm—oops. Four-year senior. But according to NBADraft.net his birthday is 'Unknown'. Maybe he's immortal. Or a God. In either case, splendid steal for the Pacers. ELA Alternative: Again, Stanley Robinson.
Just missed the list: Lazar Hayward, 30th Pick, Nets (from Wizards). Love the player, question the first round-ness.