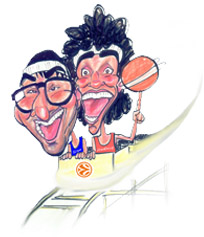 Deron Williams has already signed on the dotted line in Turkey while Dwight Howard's considering a leap to China, but it's not just the superstars that are shifting in their seats during the NBA lockout. Second year guys like Greivis Vasquez, second rounders like E'Twaun Moore, and injury-prone veterans like TJ Ford and Etan Thomas have decisions to make, as well.
The ELA boys run through 11 NBAers from all walks of life and answer the simple question: should he stay or should he go now?
Special thanks to HoopsHype for updating its NBA Lockout page based on the latest rumors and reports. Incomparable stuff, as always.
So while you're here, you should go ahead and subscribe on iTunes for FREE or check out the rest of the raps and podcasts right here.