Part 2: We get you going at pick 15 right after the lottery up through pick 21.
9:01 – Jrue Holiday is the faller in this draft, too bad for him.  The Pistons just took Austin Daye bust, but why wouldn't you switch up your draft plan even if you gave Austin Daye a promise.  Take Holiday he can play point, something Stuckey can't do.  Austin Daye, bust.
9:03 – Austin Daye is the third worst father – son NBA combo in this draft, once again, BUST.
9:04 – Dick Vitale praising Tyler Hansborough, this is so weird.  OO wait now he's saying teams that passed on Curry are going to be regretting they didn't take him.  He went seventh Dick Vitale, seventh, that's pretty high.  Dick Vitale is the most unpredictable guy around, wait maybe not.  I just am waiting for a Bob Knight gushing over Steph Curry's passing ability appearence.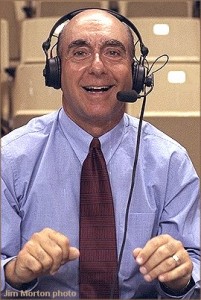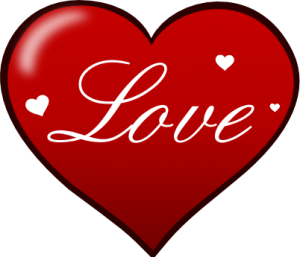 9:06 – Bulls take Dejuan Blair mark it down
9:08 – And I'm wrong they took the other power forward, but James Johnson was a martial arts champion in Wyoming so he must be good.  Wyoming: American's martial arts hot bed.
9:09 – The Wolves are probably salivating over trying to get Jrue Holiday, they'll just trout out as many point guards as possible and run for days.
9:11 – Philly could ruin the Point Guard party and take Holiday, DON"T DO IT.  The Wolves needs all the best PG's just for some great unintentional comedy.  And here we go……….. Too bad, Philly takes Jrue Holiday and ruins the Wolves dream of an all point guard lineup or……..
9:16 – My dad thinks the Wolves are going to trade Rubio to the Celtics for Big Baby and Scals.  Yes it's past his bed time.  Wait now he's trying to make a 4-way trade in his head, yes 9:16 is late for him.
9:18 – NO WAY, NO WAY, NO WAY, this is the best thing ever.  The Wolves now take Ty Lawson and have taken 3 point guards in the top 18.  Is Sebastion Telfair slitting his wrists somewhere?
9:20 NOOOOOO, apparently Ty Lawson is getting traded to Denver, this was too good to be true.  A brand new GM drafting 3 point guards in one round, this guy is a keeper.  For the record drafting 3 pg's has been dumb but just too entertaining to not like.
9:22 – Let's get our resident Atlantain in on this - Freaknick:  blair
9:23 – Nope Freaknick is wrong, weird, the Hawks take Jeff Teague.  He's a very fast combo guard who's more of a scorer.  Wait was I talking about Teague or Jamal Crawford.  Well the Hawks can decide between them now.
9:25 – WHERE ARE MY EURO'S BABY?  We'll be getting some European prospects picked soon I promise.
9:27 – The Utah Jazz select Eric Maynor and know he's going to be a backup point guard for the foreseeable future.  Deron Williams is way better than Maynor, but he's going to be a great backup.  He is solid in all skills, shooting, passing, defense, rebounding, and scoring.  Eric Maynor will make his money if he can defend though.
9:30 – Were now getting word that rumors have turned to facts as the Suns are likely to trade Amare to the Warriors for Biedrins, Brandon Wright, Marco Baldelli, and NOW Stephen Curry.  I like this trade for the Suns they almost have an entire starting lineup in one trade.
9:32 – Did someone say reach?  Yea that was me. The Hornets take Darren Collison and we have found Chris Paul's backup.  Don't the Hornets need to be looking for a starter?  Then again this is the Draft de Complimentary Players so I guess the Hornets have the right idea.
The rest of the 1st round is coming up next and you guessed it we've got some Europeans picked