Nando de Colo wants YOU…to rub sunscreen on his back.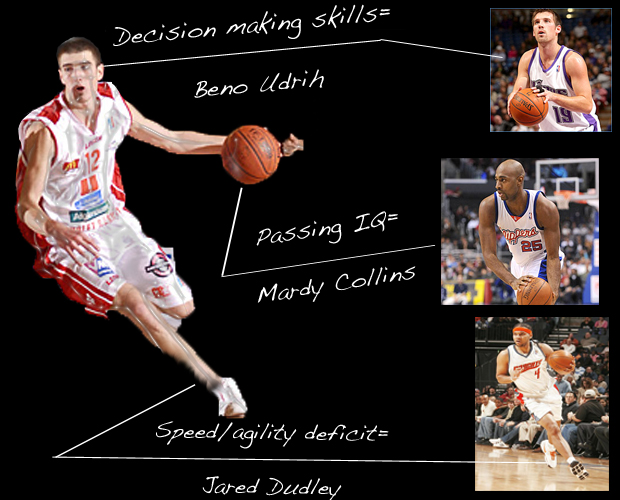 Nando De Colo
21, 6'5" 187 lbs
Cholet (French League)
PPG- 14.7 RPG- 3.6 APG- 3.3
PODCAST: Listen to Slam and Freaknick break down the Euro guards in this year's NBA Draft.
Freaknick's Forecast: One of life's great mysteries is the inverse relationship between a European player's production and their draft stock.  More consistency seemingly=less "potential" in the eyes of most.  It's dumb.  But nobody asked me.  Nor did they ask Nando.  Poor guy.  Perhaps if he were coming out of an American college, his all-around game might earn him the Luke Jackson treatment and he could land near the lottery or at least in the first round.  As it is now, he'll come over to America and unless he makes his way onto the right roster-one that plays good team defense to hide his inadequacies in that category-he will fly back over and have a long, successful career on a top European club.  
But honestly, the only thing that matters here is that we go find the genius who created "Chilling with Nando," pool together some money, and buy him a gift certificate to Outback Steakhouse.  He deserves it.  Job well done, monsieur.
Slam Says: It's Nando "Loves the Beach" De Colo.  If only his game lived up to his name, but De Colo is still a pretty good basketball player.  Even though he can't defend them, Nando is a true point guard who is best at passing and using his offensive creativity.  He is not quick enough to get in the lane in the NBA, but he can be an effective backup point guard if he can continue to run the pick and roll effectively and develop his three-point shot.