By: Freaknick
"Internationalized-est" isn't a word, you say.  You are right—at least for the time being; but give Bryan Colaneglo a month or two and I bet he could spin a deal with Merriam-Webster's and even get them to toss in a future draft pick or cash considerations.
Yep.  The Toronto Raptors General Manager is just that crafty, and after winning the NBA's Executive of the Year Honors in both 2005 with the Suns and 2007 with the Raptors, Colangelo laughs at those who say Yao's absence will diminish the NBA's international appeal.  Now that he's gone out and signed Rasho Nesterovic and traded for Marco Belinelli in the last few days,  the Air Canada Centre may want to hand out atlases instead of programs.  Hmmm…that could work.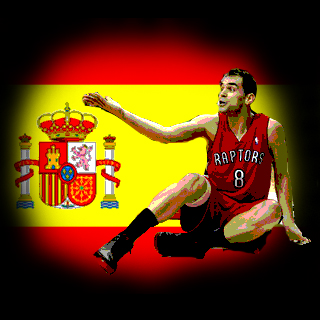 Name: Jose Calderon
Nationality: Spanish
Chief Imports: Worldwide admiration for his wizardry with the rock and hate mail from Luke Ridnour fans.
Chief Exports: Timely 3-point shooting; league-leading assist/turnover ratios; demonstrative body language, and a staunchly rebellious attitude toward two-handed passes.
Governmental Structure: Completely autonomous on the offensive end; displays socialist tendencies by sharing the ball equally with everyone.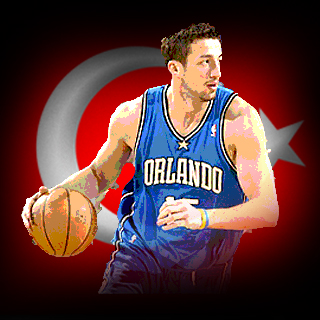 Name: Hedo Turkoglu
Nationality: Turkish
Chief Imports: Resentment from almost everyone in Portland, Oregon; Hatred from almost everyone in Philadelphia, Pennsylvania; longing feeling from everyone in Sacramento, California.
Chief Exports: Clutch jumpers, super rockin' hairstyles, awkwardly effective passing, "Where the hell did that come from" bursts of athleticism.
Governmental Structure: Dictatorship.  If Hedo wants to shoot, Hedo will shoot. Now shut up and go grab a rebound.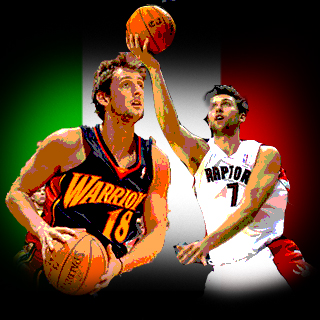 Name: Marco Belinelli and Andrea Bargnani
Nationality: Italian
Chief Imports: Gradual acceptance of Bargnani's first-round talent by fans and coaches; Eventual sadness of Golden State fans who never realized Belinelli was more than just a spot-up shooter.
Chief Exports: Exceptional (but somewhat sporadic) offensive displays (including one that this author witnessed first-hand on a warm winter night in Atlanta); Euro-stereotype-defying defense.
Governmental Structure: All you need to know is that Mussolini is not involved.  All hail Pope Colangelo II.
Continue Reading for Croatia, Slovenia, Canada, Great Britain and…Georgia Tech?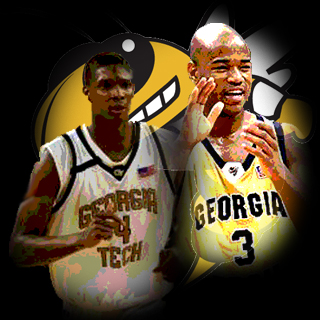 Name: Chris Bosh and Jarrett Jack
Nationality: Georgia Tech-ian (it's easier if you just go with it)
Chief Imports: Bosh runs primarily on drool from NBA GM's who are saving up the 2010 offseason.  Jack runs on renewable energy attributed directly to spot-starting duty
Chief Exports: An old college friendship that will bloom once more into an effective on-court rapport; a better back-up PG option than last year's Ukic-Solomon combo.
Governmental Structure: Bicameral legislature, where height is the lone determinant of one's financial compensation.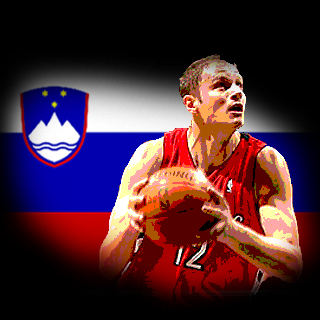 Name: Rasho Nesterovic
Nationality: Slovenian
Chief Imports: Global astonishment at his eye-opening athleticism and his tendency to hit big time 3's.
Chief Exports: The kindness of heart to allow Jason Richardson to dunk all over him…and then to let Andre Iguodala do the exact same thing; Apparently enough highlight worthy plays for somebody (his mother?) to put together a six-minute compilation.
Governmental Structure: Officially recognized by the United FreakNations as a sovereign Rashocracy.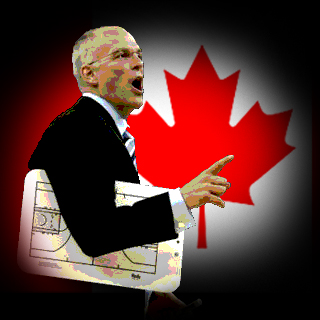 Name: Jay Triano; Commander in Chief of the International Firing Squadron
Nationality: Canadian
Chief Imports: Smiles and high-fives from the Canadian basketball world after becoming the first Canadian head coach in NBA history; meanwhile, the rest of the world, in unison,  said "Who???"
Chief Exports: That good old traditional "player's coach" reputation; international street-cred as a 2-time member of the Canadian national team; awesome spectacles
Governmental Structure: Pretty much whatever Chris Bosh decides he wants in a head coach.  That is, if he values his position.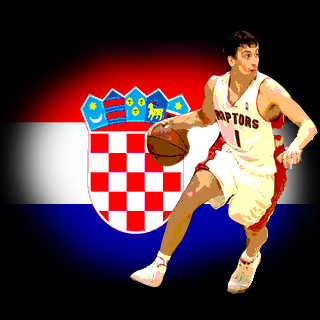 Name: Roko Ukic
Nationality: Croatian
Chief Imports: Frustration from Tornoto fans who were looking for too much, too early from T.J. Ford's replacemet; a more manageable learning curve now that Jarrett Jack has moved north.
Chief Exports: A confident look that may inflate an enthusiastic fan's expectations; quick feet, a nice stroke, and sexy passes which all leave you wondering "what the hell's taking so long?"
Governmental Structure: A Theocracy in which one is required to pray three times a day in the direction of Toni Kukoc.
Other sovereign territories officially recognized by the United FreakNations, but whose presence in Toronto for the 2010 campaign are in question: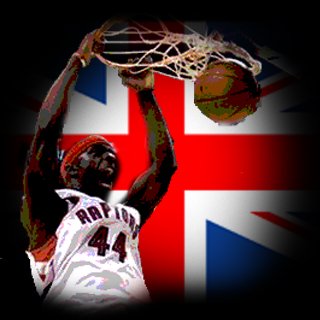 Name: Pop Mensah-Bonsu
Nationality: British
Chief Imports: Curiosity from one Euro-blogger who can't quite figure out why he can't stick with a team; bewilderment from unsuspecting Euroleaguers after he dominated the first couple of weeks of play with DKV Joventut.
Chief Exports: Sick, emphatic throwdowns; ferocious roars; blocks that spit on gravity; and maybe the craziest one-handed windmill you've never seen.
Governmental Structure: Leader determined by a Pops-ular vote.
Get your fanny-packs ready; this could be a long, strange trip.
Read about it, Tweet about it.
Tags: Andrea Bargnani, Bryan Colangelo, Chris Bosh, Croatian basketball, Georgia Tech Chris Bosh and Jarrett Jack, Jarrett Jack, Jay Triano, Jose Calderon, Marco Belinelli, Pops, Pops MENSAH-BONSU, Raptors coach Jay Traino, Rasho Nesterovic, Roko Ukic, Toronto Raptors