By: Freaknick
Igor Rakocevic of Tau, Carlos Cabezas of Unicaja, and Raul Lopez of Real Madrid; all three guards sparked their teams to successful Euroleague campaigns just a year ago, and now all three guards will try to do the same for new teams this season: Rakocevic for Efes Pilsen and the other two with Khimki Moscow.  While these playmakers were the prize catches for their new squads, their former teams have enormous shoes to fill.
And then July 16 rolled around.  Unicaja snagged former Louisville star Taquan Dean, Madrid turned to former Brigham Young ace Travis Hansen, and Tau added another proven scorer with former University of Hawai'i standout Carl English, who, ironically enough, is Canadian.  Ladies and gentlemen, I present the newest inductees into the trio of esteemed Spanish backcourts: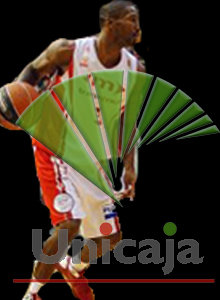 Taquan Dean, SG, Unicaja: Nobody hit more 3's than Dean in the Spanish League last year, where he led the ACB with 107 triples (including 10 in one game at Cajasol) and was fourth in scoring at 16.7 points per game.  At only 25 years of age he is already well traveled, having played in the Italian league with Angelico Biella and Casale Monferrato, the Russian league with Dynamo Moscow where he reached the Euroleague quarterfinals in 2007, and he played in the 2005 NCAA Final Four with the Louisville Cardinals.  What you get with Dean is a deadly jumper that Unicaja fans will surely learn to cherish, especially if they don't re-sign their best shooter, Thomas Kelati.  Though a bit wiry, Dean is quick with the ball and can elevate enough to get his shot off over almost anybody, and pairing with speedster Omar Cook should immediately give Unicaja one of the fastest guard duos in the league.  Cook and Cabezas were individually effective, however, they could never figure out how to play off of one another and it resulted in a silent struggle for the ball when they were both on the court.  If Dean can get Cook to slow down a bit and look for him as a primary scoring threat, then he should be one of the Euroleague's top scorers for a lineup that sorely needs some punch.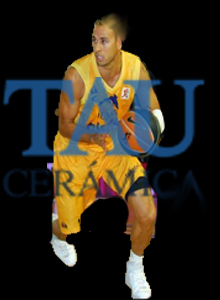 Carl English, SG, Tau Ceramica: So how do you replace an All-Euroleague first team performer who led the league in scoring?  You don't.  You can't.  At least, not with one person.  After signing Lior Eliyahu and now English (and just hours ago, Walter Herrmann), Tau will hit the floor this season with a starting lineup collectively more impressive than last year's team which was a game away from the Final Four. English can pour it in from the perimeter as a light version of Rako, Eliyahu and Herrmann will compete for the starting SF spot with veteran Sergi Vidal, and the tandem of Teletovic and Splitter down low may be the best and most versatile in the league. All Pablo Prigioni has to do is feed the hungry mouths.   English averaged 15.6 per game last season with Kalise Gran Canaria and in 2006-07 he led the Adriatic League in scoring with Zadar in Croatia.  He's a very heady player who can slide over and run the point if needed, and he's a better on-ball defender than Rakocevic.  In a starting lineup chock full o' stars, English is the perfect blend of selfish and selfless and his first year just might be punctuated with a Euroleague crown.
Travis Hansen, SG, Real Madrid: Madrid made a pair of splashes by signing legendary Coach Ettore Messina and then picked up Rising Star award winner Novica Velickovic from Partizan.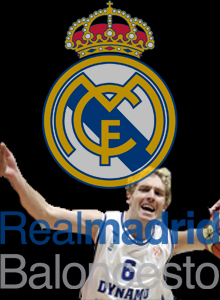 While spirits are understandably high in Madrid, one glance at the current roster reveals only two players with G's next to their names: Sergio Llull and Louis Bullock.  Llull is certainly an exciting prospect with immense upside and Bullock is a proven contributor, but you're not going to win it all with a two-guard rotation.  Enter: Travis Hansen.  And yes, he'll try to pack his bags full of the 16.4 points, 4.6 rebounds and 3.1 assists per game that made him one of the top Eurocup players in 2008-09 for Dynamo Moscow.  After playing one season for the Atlanta Hawks (playing is a bit of an overstatement; he averaged 12.4 minutes and only 3 points per game), he took his pretty shot and underrated ability to drive to Tau where he helped them get to back-to-back final fours in 2005 and 2006.  This year, his task list will be clearly laid out: hit shots, don't turn the ball over, play within the system, and oh yeah—win a Euroleague championship.