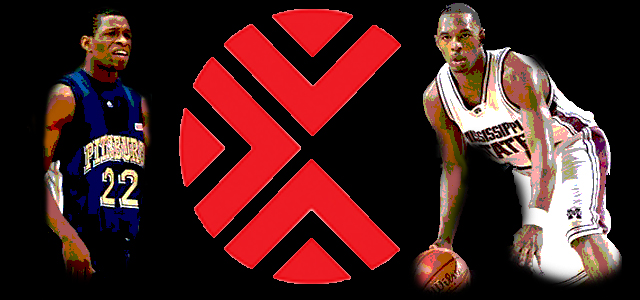 By: Slam
Usually a crazy period for Euroleague teams, Cibona Zagreb's offseason has been rather quiet.  In fact, as of last week Cibona Zagreb hardly had enough players to fill out a starting lineup, and they've been trying to bring more Croatian players home in an effort to save some dough.  Then, within a few days they went out and fortified their backcourt with the help of two Americans: Jamont Gordon and Antonio Graves hope to change all that.  Gordon and Graves will have to get very comfortable with each other as they will be spending a lot of time together on and off the court.  If the Drazen Petrovic Museum isn't open in time (thanks to the tip from one of our readers), they'll need to find some non-basketball related activities to keep them occupied. I've got a few places in mind…
Zagreb has a gigantic mountain that overlooks the city with castle like structure on top of it called Medvedgrad.  The hike to the castle would be a great way for  Gordon and Graves  who both come from American colleges (Gordon went to Mississippi State and Graves went to Pittsburgh) to recount their time in the NCAA, how they got screwed over by NBA teams, and why they like playing ball in Europe now.  Both guards I'm sure miss their homeland so this would be a great way to get acquainted with each other for the long season ahead.  The long hikes up Medvedgrad  will allow Gordon and Graves to bond, which will hopefully lead to better chemistry on the court as they should see a lot of minutes together.
Mimara Museum is a historic art museum in Zagreb that holds many famous paintings.  Zagreb is known to have many old museums where people can come and look at some notable artwork.   A museum would be a great way for Gordon and Graves to learn how to play how to watch an offense instead of always running it. They are both scoring guards that operate a lot of the time with the ball in their hand.  They both have point guard size but have shooting guard mentalities.  Gordon is built like an ox an prefers to do his scoring moving towards the basket while Graves is more lanky and likes to do his scoring from the perimeter.  Neither one will have the ball in his hand as much as he is used to and they will have to learn to watch and take in all the off the ball activity and ball movement going on to be able to play effectively.
Cibona is low on talent right now and to be able to make up the talent difference between opponents their going to have be creative on offense and defense.  A creative approach that should give them an advantage on offense and allow they score a lot of points would  looking to run the fast break with their athletic guards.  To be able to get the timing down of the other person Gordon and Graves on the break they can try to navigate the very busy Jelacic Square in downtown Zagreb.  Zagreb is a very old historic city that hosts many tourists every year.  Jelacic Square is the center of the city and if Gordon and Graves can steer through the crowds there then they will have a much easier time communicating with each other on the fast break.  With an efficient fast break Cibona could score a good deal of points and out of the 8 teams that made the playoffs 7 of them were in the top 11 in scoring.
The Zagreb Cathedral is almost a thousand years old and is the tallest building in Zagreb.  The cathedral has been used as watchtower when the Ottomans were trying to takeover and has a lot of history to it.  As a piece of history the cathedral can teach Gordon and Graves a lot about the past.  Both guards are very young and could use a history lesson on how basketball is played in the Euroleage as this is their first season in the EL.  Last year in the Italian League Gordon averaged 11.3 points and in the Turkish League Graves put in 15.4 a game.  These players both know how to score but in the Euroleague they will be going up against the best guards in Europe and they will have to learn what it takes to play at that level.  By reading up and watching some old Euroleague games of great guards like Theo Papaloukas and Sarunas Jasikevicius they could succeed at this level.
Jamont Gordon and Antonio Graves are the key pieces to a successful season and future for Cibona.  After a summer of hanging out together and seeing how their new city can help them become better basketball players they should prosper.