The final in a group of four EuroBasket previews. This time Os Davis and I take a look at the wild world of Group D. Then once you're done listening to that one, scroll down and check out the first three. At your leisure, of course.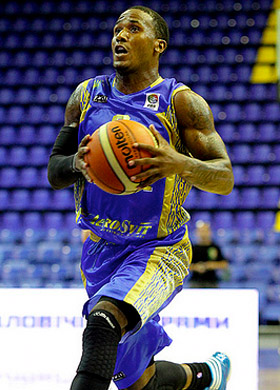 Here's what you'll hear:
-Chris Kaman on Germany. Bo McCalebb on Macedonia. Serge Ibaka on Spain. Are naturalized players bad for the game?
-Can Zaza lead Georgia into the next round?
-Find out why one of us thinks Steven Burtt is the most important player in this group.
-Is Russia the team to beat in Group D, and might they have a shot at the Gold medal?
-Is Goran Dragic ready to lead Slovenia consistently and forcefully?
-Is Mike Fratello in over his head?
-Find out which team(s) we think will leave Group D without a win.
Now, to the group previews you might have missed:
Group A: The Champs, the Hosts, and the Turks.
Group B: Bearded, Blonde and Beastly.
Group C: Bojan, Bo and Bourousis.