It's been a tough month for our team. 2 and 0 in the Euroleague, but 0 and 5 in the Spanish League. Now just so you guys understand, the Spanish League (Asociacion de Clubs de Baloncesto or 'ACB') is the 2nd best league in the world. Yes I said it. 1st is the NBA and then 2nd is Spain.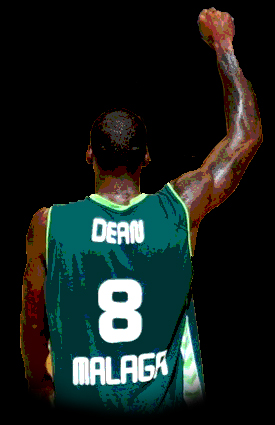 It's been a tough road for me in the last 4 years, but every stop has made me a better man and a better person. After college every player dreams of making it to the NBA and it definitely was my dream also. But God had a different plan, and at first I couldn't understand but now it's much more clear. After leaving Louisville, I landed a Summer League spot with the San Antonio Spurs and it went well. Had the chance to go to vet camp but I quickly said no because I couldn't pass up for-sure money which was in Biella, Italy. The thought of going to Italy scared me to death just because I would be out of my comfort zone and the game was different. Then I sat back and said to myself, "You just suffered one of the biggest blows in your life, it's no time to feel sorry for yourself and give up." I then called my agent and said I wanna go out there early and train. What I didn't know was the training would be in the mountains-I mean hard work. The fact that I didn't speak Italian made it 10 times harder.
It was a huge adjustment I had to get use to. High school all over again. I blame Coach Pitino for spoiling us so much with the private planes, the massages, the great hotels and everything else that came…  Continue Reading…
Read about it, Tweet about it.