By: Slam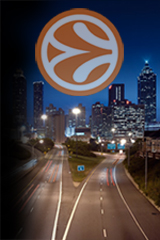 The NBA's offseason is a horse and buggy ride.  You wait days and days to get to the next town, and usually when you get there it's not all it was cracked up to be.  Conversely, the Euroleague transfer market is a blur seen out the passenger's window of a Ferrari blazing down the Autobahn.  While the NBA world has been on pins and needles for the past year and a half waiting for 2010 free agent class, the Euroleague carefully appraises the list of free agents, raises an eyebrow and asks, "That's it?"
While the Euroleague is also filled with more than its fair share of rumors and useless chatter, it almost always ends with action.  Every day there are new signings, deals, and transfers, and a 50% roster turnover for a given team is expected and often exceeded. When a perennial power such as Maccabi Electra has a disappointing season, they do something about it; they've already signed five new players including the Eurocup MVP Chuck Eidson, former NBA first rounder Maciej Lampe, and French Finals MVP David Bluthenthal.  The work is only half done, however, as five roster spots are still looking to be filled.

In the NBA, a glorified role player like Trevor Ariza dominates free agent conversation for nearly a week, and now the same thing is going on with Lamar Odom.  In Europe, teams add not only starters, but stars almost on a daily basis, so even the transfer of a scoring ace like David Hawkins registers as merely a blip on the offseason radar.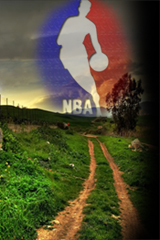 Consider this: what if the Heat suddenly let Dwyane Wade walk? How about the Bulls letting Derrick Rose leave without much of a fight?  And if the Lakers watched Phil Jackson walk out the door?  It would be one shock after another, after another.  But in the Euroleague, that's the reality.  Within the first month of the offseason, the league's leading scorer (Igor Rakocevic), Rising Star award winner (Novica Velickovic), and most legendary active coach (Ettore Messina) all switched sides.
And why doesn't Rakocevic mind leaving a Final Four caliber team for one that didn't even make the Top 16 last year?  Because with so much player movement, you never know what a difference a year can make.
If you're a fan of drama, then the NBA offseason is where you want to be.  The blogosphere, sports radio, and ESPN will surely provide plenty of hype, hearsay and fuzzy videos of Lebron kind of getting dunked on.  But if you're in the mood for some action, then I highly recommend you swerve off the country road and merge onto the Euroleague express.
Read about it, Tweet about it.
Tags: Amare Stoudemire, David Hawkins, Derrick Rose, Dwyane Wade, Ettore Messina, Euroleague basketball, Euroleague Offseason, Igor Rakocevic, Lamar Odom, Lebron James, NBA Offseason, Nikola Vujcic, Phil Jackson, Trevor Ariza