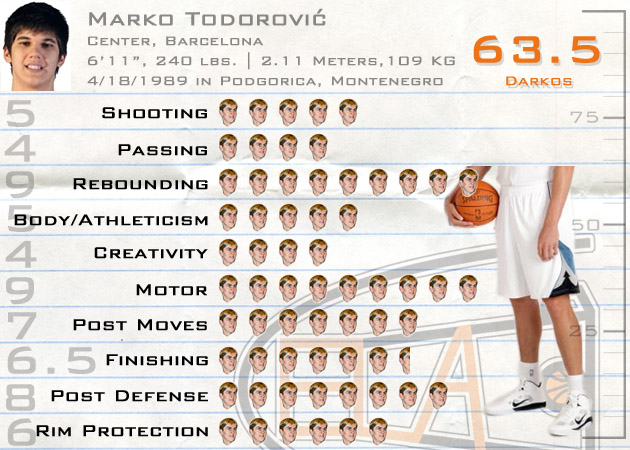 Rebounding: Physical player who has a nose for the boards, especially offensively.  Moves around well and attacks the rim off of shots.  Because of his limited role offensively for Barecelona this year his best offensive looks would often come off of offensive boards.
Finishing: Average finisher who can't really do much outside of close-to-the-rim shots.  Doesn't have much of a jumper or a soft touch near the basket.  More of an effort player who works hard for points but often scores in chaos more than in the offensive flow.  Below-the-rim guy who has strength to get position and decent footwork to move around but isn't the athlete to finish off a lot of plays.
.GIF Basket
Some white men can't jump.  Other white men are shorter, though.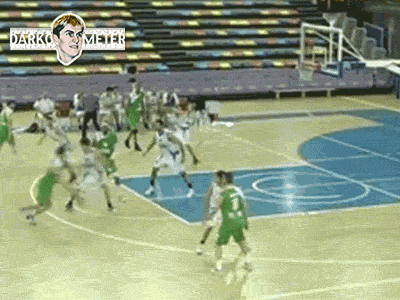 Below-the-Rim Big Like…
…Oguz Savas and Aaron Gray.

Guest Scout
We tabbed local scouts who have been following particular prospects closely all year to comment on their development this season.
Jon de la Presa, Spanish Basketball Writer at ACB.com and Elsewhere
Marko Todorovic's improvement seems to be in the expected path despite not playing too many minutes during most of the season. Thing is, when he had the opportunity to show off all his talent he indeed did it. He's still a bit tender, but knows how to approach his minutes, especially in rebounding, where he's one of the best per-minute rebounders in the league. Has been patient all the year round and the opportunity has come in the last months. He's a finesse player that can do lots of things around the paint, with his great footwork, amazing feel for the game and off-the-ball game. Not the best athlete around, but a great talent.