By: Slam and Freaknick
Latavious Williams has just created another ripple in the already troubled waters of American hoops.
The 17th rated recruit on Rivals.com is opting out of his agreement to play college ball for the Memphis Tigers and will reportedly be leaving his home in Starkville, Mississippi to play internationally.  After committing to new Tigers head coach Josh Pastner in the fall, he encountered some trouble gaining academic clearance from the NCAA.  Instead of waiting any longer-especially considering the NCAA's recent investigation of of the school's alleged academic tampering with Derrick Rose and Robert Dozier-he has decided to explore his options elsewhere.
Williams fits the profile of most 6′7″ American forwards: he is a long and athletic who exploits the weakness of high school competition by using his superior leaping and rebounding ability to create easy opportunities around the basket.  He's a bit more developed physically than many his age (close to 200 lbs.) but needs to add a little muscle if he wants to have a career in the paint.  Again, like most prospects, his fundamentals could use some work.  So, in what corner of the world will he be polishing his post skills and refining his jump shot?  So glad you asked…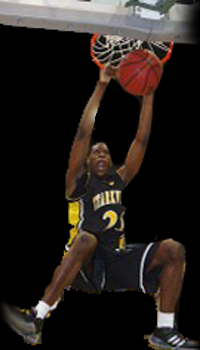 Where is he Going to Play?
Williams is reportedly trying to work out a contract in either one of  China's two professional leagues. While the Chinese leagues are less competitive than those in Europe, the Chinese Basketball Association has produced a few notable NBA players: Yao Ming (you may have heard of him before), Wang Zhizhi, Yi Jialian, and Sun Yue.  If Williams went the European route instead, he would likely end up in a smaller domestic league (Latvia,Estonia) or a junior team for a larger, more competitive league (Greece, Italy).  It's not certain where he'll end up, but one thing's for sure:  he will be playing with men.
What is the Effect for Other High Schoolers?
This is a lot like the Brandon Jennings situation in that the player's academic woes sparked his migration.  Jennings spoke very highly of his experience with Roma (although the critics were not as impressed) and despite a lack of production, Jennings still found himself in the NBA Draft Lottery. High school star Jeremy Tyler took it one step further and will be skipping his senior year of high school to play (at least) two years in Europe before returning to fulfill his NBA dreams.  Now that Williams, another top recruit, will shun the traditional youth developmental system and get a head start on his professional career, the NBA will be forced to take another peek at its age requirement to see if it's actually hurting the state of basketball in America.  Additionally (though this is a long shot), the NCAA might have to consider compensation plans for its student athletes.  The hoops community (we included) will all be watching to see how this plays out. Happy travels, Latavious; we wish you the best of luck.
Read about it, Tweet about it.