Milenko Tepic is too solid to matter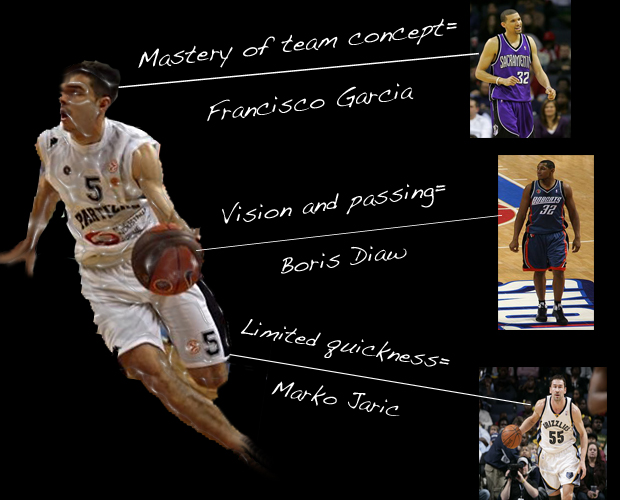 Milenko Tepic
22, 6'8" 198
Partizan Belgrade (Euroleague)
PPG- 9.7 RPG- 3.5 APG- 3.3
PODCAST: Listen to Slam and Freaknick break down the Euro guards in this year's NBA Draft.
 Freaknick's Forecast:  His shot is above average.  Much like his handles.  And his vision.  And his ability and willingness to defend.  His new contract to play for Euroleague's reigning champion, Panathinaikos, is also above average.  The deal he would sign to play in America after being scooped somewhere in the mid-to-late second round?  Average, and not guaranteed.  If he stays in Europe, he's a star.  If he comes to America, he's Luke Walton.
Slam Says: Tepic was one of the best players on a solid Euroleague team which made it to the Top 8.  He is a tall point forward type whose best skills are passing, offensive awareness and versatility.  He can fit into almost any offense whether he is a point small forward, a scoring two guard, or someone you run you offense through.  He is a great role player but his game is best suited for Europe, much like fellow draftee Nando de Colo.  Check out the video below, where his team, Partizan, beat eventual champs Panathinaikos in front of a record crowd of over 22,000. Why would he want to leave this atmosphere?